Don't Wait to Get These Tools
Patrick, Rob, and Matt talk about their favorite construction tools that have made work on a job site a lot easier.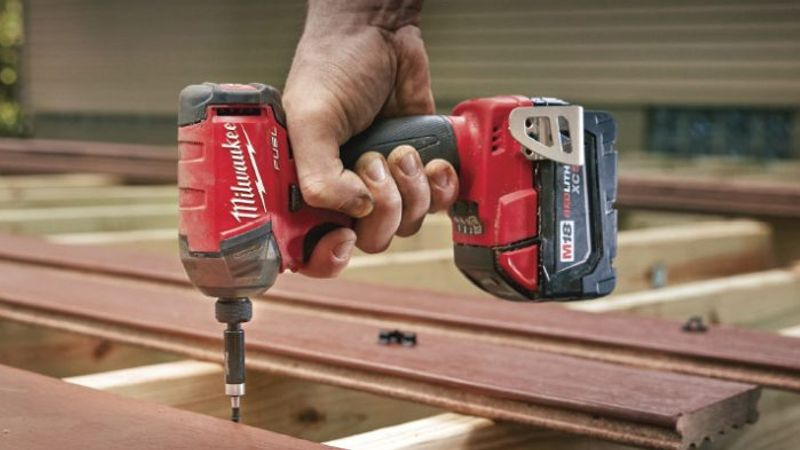 Patrick: I recently saw this question on a Facebook group for professional builders:
What are the tools you've bought where you immediately thought, "I can't believe I waited so long?!"
Matt: Anything battery operated. I remember when I first started building, I was told I needed to have a circ saw and a Sawzall. So I went out and I bought corded versions—a corded Makita and a corded Milwaukee Sawzall. I used the sawzall once or twice, but in the first month or two that I had that circ saw, I never even used it once. Another person on the job had a battery-operated saw, so rather than try and hunt down a cord, we just used his saw. I ended up buying a cordless circular saw and sawzall.
Rob: When the cordless impact drivers first came out, I hated them because I had this beefy, rigid 18v drill back then, and I could drive screws all day long with that thing without it being noisy and shaking my hands to pieces. But then I got a hold of a Hitachi cordless impact driver with the electronic clutch on it that has the four different positions for self-tapping screws, for normal screws, for bigger screws, and for large fasteners. And the fact that you can just drive a 1/2-in. bolt with that thing is just amazing. I will use screws sometimes when nails seem like they might be easier just so I can use that tool because it's so powerful. Another tool I like is the PLS 180 laser level which is a 180° line laser level that draws a crosshair of lines for getting things plumb and level and it's about the size of a tape measure.
Patrick: I was very skeptical of oscillating multitools, what people call a fine tool—or my favorite thing I've heard it described as, a buzzy tool. It's a motor with a blade that oscillates back and forth, like the thing that they use to cut casts off of people. For those of you who haven't heard of this before, it is an indispensable remodeling tool. And now they're very affordable. They used to be made by one company and I think the prices started at $300, but now you can buy one for $150.
Listen to the rest of the podcast to hear the crew talk about what projects they've used these tools on and why the tools have made doing the job easier. 
---
RELATED LINKS