An Improved Rafter Pattern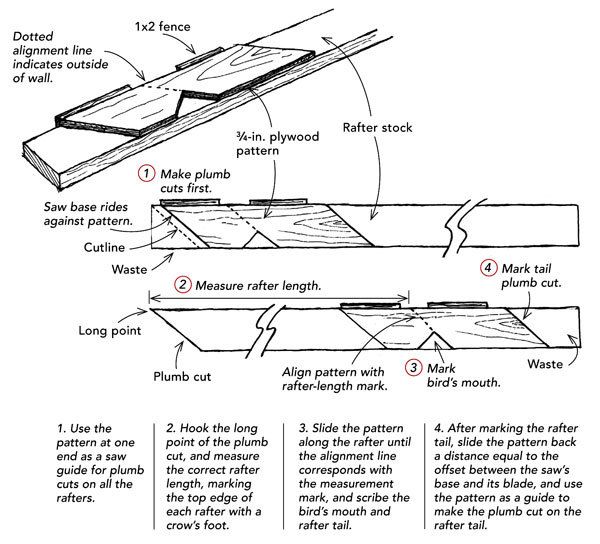 I learned to cut rafters by cutting a full-scale pattern, then tracing it onto every rafter. This method works, but this also means picking up twice as many rafters as you need to. An easier method is to make a small pattern that can be used for marking the cuts and as a saw guide for the end cuts. As shown in the drawing, I make the pattern out of scrap 3/4-in. plywood and a couple of short 1×2 fences for alignment.
To cut rafters, start by lining up as many pieces of rafter stock as possible on top of a set of sawhorses. Line them up with the crowns facing away from you; these are the tops of the rafters. Extra-wide sawhorses can be helpful here.
Tinsley Morrison, Torrington, CT
Edited and Illustrated by Charles Miller
From Fine Homebuilding #193