How-To
Is a carriage bolt as strong as a machine bolt?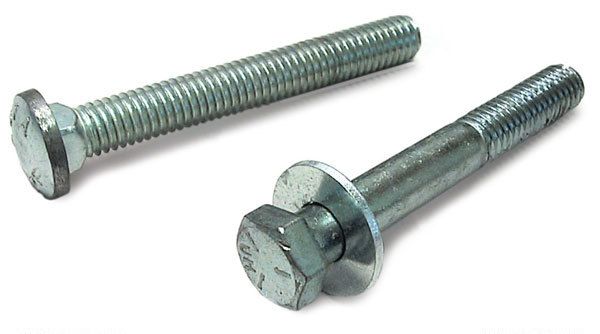 Q:
Building codes refer to the National Design Specification as the technical resource for capacities of various parts and pieces. Machine bolts are rated in the NDS, but carriage bolts are not. It seems that technically, carriage bolts might not be permitted by code. Is there a difference in the strength of like-size carriage bolts compared to machine bolts with washers?
Mike Guertin, East Greenwich, RI
A:
Rob Munach, a structural engineer in Carrboro, N.C., replies: Yes, there's a difference in their relative strengths, mostly because the bearing surface of a carriage-bolt head is smaller than that of a machine bolt with a washer. This means that the machine bolt and washer can resist a higher tension load before overstressing the wood. Avoid using carriage bolts where they could be subjected to significant tension loads, such as guardrail-post attachments.
Shear strength is a different story. The NDS bases the shear capacity of bolted connections on the diameter and yield strength of the fastener and the density of the wood.
Appendix I of the NDS addresses the diameter of the fastener and the percentage of the bolt that is threaded. The bottom line is that while a partially threaded bolt (less than 25% of its length) is stronger than a fully threaded rod or carriage bolt, the difference isn't significant. A representative of the American Wood Council confirmed that the reduction in shear capacity is 10% to 15%. As such, it appears that fully threaded fasteners, such as carriage bolts and threaded rod, could likely be substituted for machine bolts in typical residential shear applications.