Tools & Materials
What's the Difference: Disposable Gloves
The frugal type will love the low price of latex gloves while nitrile gloves will satisfy those looking for more dependable protection.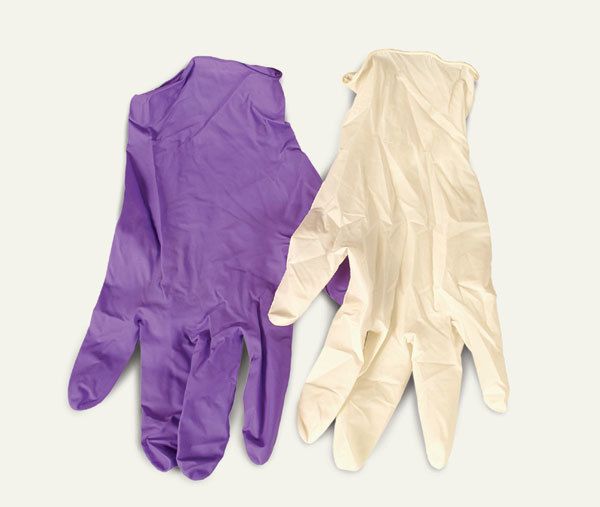 Latex vs. nitrile
Thin, disposable latex and nitrile gloves both are widely available and are relatively inexpensive, but they offer different levels of durability and protection.
Latex gloves are significantly less expensive, as little as 7¢ each from Lab Safety Supply (800-356-0783; www.labsafety.com). But they aren't as durable as nitrile. Latex also can cause a serious allergic reaction in some users. Lab Safety Supply says its latex gloves are made by many overseas suppliers, so each glove's resistance to different kinds of chemicals is not precisely known.
Nitrile gloves, made in the United States, are more expensive (starting at about 18¢ each) but offer more predictable protection.