Quick Fix for a Job-Site Tarp
Ripped out grommet on a tarp? Find a small stone and fix it.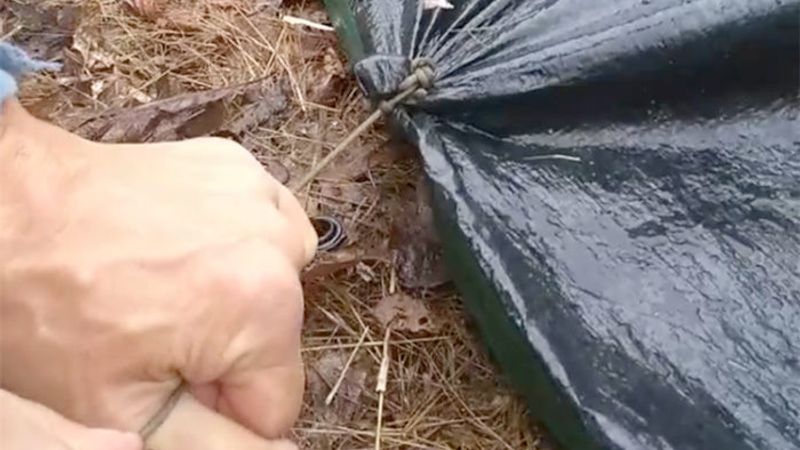 While tarping a wall to keep us dry on a siding job, the tarp's grommet ripped completely out. If I had some of those tarp clamps, we'd be all set. But when you don't, in a pinch this tip works almost as well.
Put a small stone in a pucker of tarp and cinch a rope loop around the base of the pucker. You need a small diameter cord for this to work; thick rope may hop over the stone.
I learned this trick as a Boy Scout some 50 years ago.
Keep up with Mike Guertin at his website (www.mikeguertin.com) and follow him on Instagram, @mike_guertin.