Diamondback Tool Belts
The belts and bags from Diamondback Toolbelts are super high-quality and made in America.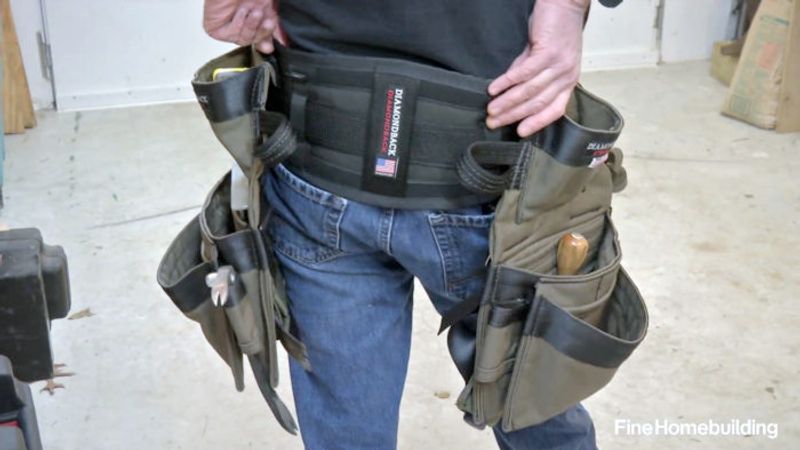 Made entirely in the United States, the tool belts from Diamondback feature a wide, padded belt that accepts modular bags and tool holders made from thick, sturdy Cordura fabric. The bags attach to the belt with a unique hook-and-loop system that allows you to configure the belt for the way you like to work. You can even change the layout based on the job at hand. The belt includes D-rings for attaching the company's Basic and Deluxe Suspenders. In this Tool Tech video, host Patrick McCombe showcases one of Diamondback's tool belts, with its stealth tool bags, flat-bar holster, and padded belt.
Diamondback Tool Belts
Complete system price: starting at $315

Senior editor Patrick McCombe has been testing power tools on behalf of national publications for more than 15 years, and he regularly meets with product manufacturers to try out new introductions. In the Tool Tech series, Patrick reviews the latest tools and materials, discusses building technology, and shows time-tested techniques for better, more-efficient home building. Consider becoming an online member to watch other Tool Tech videos.