Tools & Materials
Video Vault: Using a Moisture Meter
An accurate moisture meter is the most important tool a wood-floor installer can use.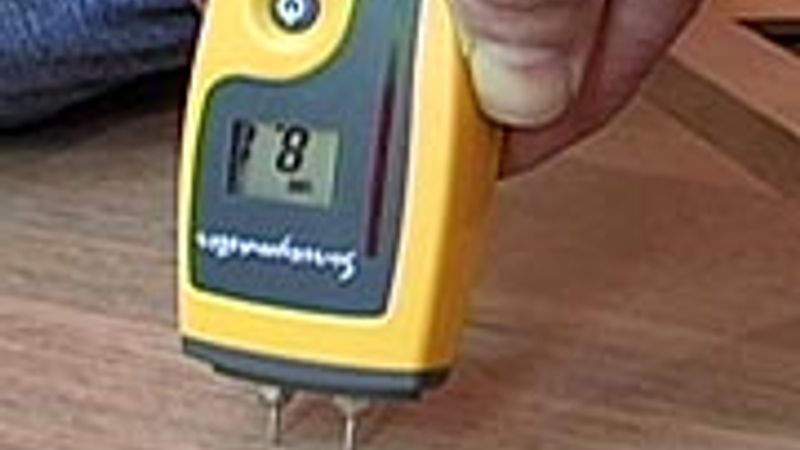 In this gem from the Fine Homebuilding Video Vault, hardwood-flooring expert Charles Peterson demonstrates the two types of moisture meters you can use to determine the moisture level of wood flooring before you install it. The first type is a pin meter, which works by measuring the moisture of wood fibers when penetrated. The second type is a pinless meter that measures radio-frequency waves. Sounds high-tech, but it comes with a caveat: It's twice as likely to be inaccurate as a pin meter. Too much depends on having an accurate moisture reading of wood flooring to leave it up to chance. Not surprisingly, Charles's choice is a combo meter.
To learn more about how Charles ensures flawless wood floors, read 11 Wood-Flooring Problems, and Their Solutions from Fine Homebuilding issue #200 (December 2008/January 2009), pp. 78-83.