Precision Caulking
Next time you need to fill small holes in synthetic trim, keep your clunky caulk gun in its holster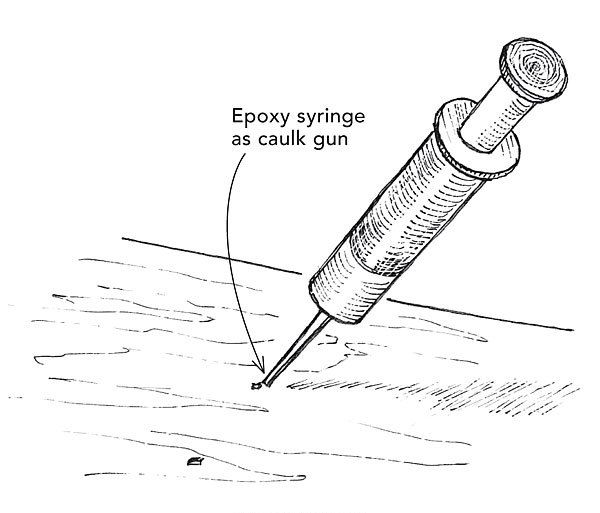 Faced with filling numerous nail holes in Azek trim on a recent job, I wasn't looking forward to the task, especially because the wood-grain finish makes excess caulk removal a chore. A caulk gun just isn't controllable enough and makes cleanup tough. I was clearing out the toolbox from my boat when I saw a pack of epoxy syringes, and the light went on. These syringes are about 1/2 in. dia., and the tips can be cut from microscopic to about 1/8 in. The plunger is easily removable, and the barrel can be loaded with caulk from a gun.
Gentle pressure enabled me to place the caulk precisely in the nail hole. A quick wipe with a fingertip removed the small amount of excess without obscuring the wood grain, which would look bad after painting. Three or four refills of the syringe were sufficient for all the trim on a well-adorned three-door garage.
The syringes are readily available at any marine store, such as West Marine, and at many hardware stores that stock epoxy materials. At about $1 a shot, they are an inexpensive way to caulk with precision.
Magazine extra: Watch a video of Chuck Miller demonstrating this tip.
—David Jones, Portage, MI
Edited and illustrated by Charles Miller
From Fine Homebuilding #202