Protecting finished woodwork in an unfinished house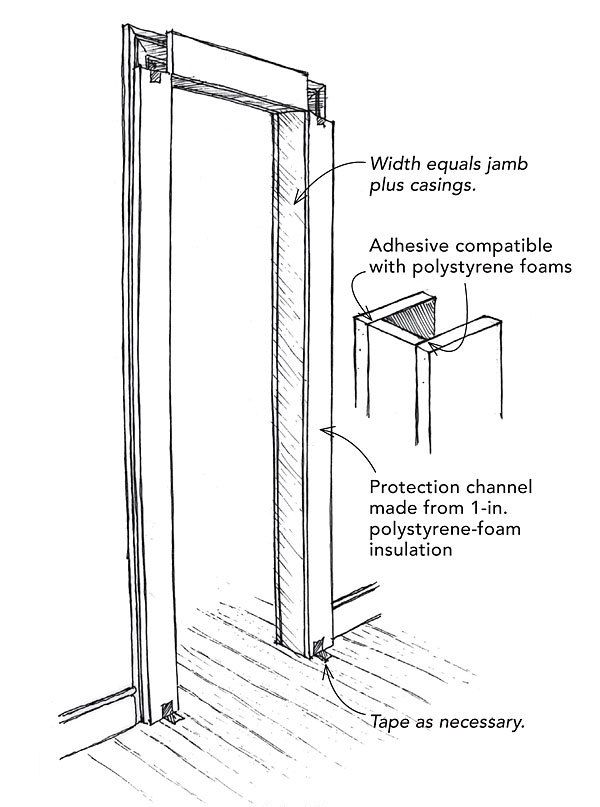 In an ideal world, all the trades involved in building a house would be finished by the time the really delicate, vulnerable woodwork begins. But it doesn't always work out that way. In our case, some painstakingly detailed door jambs and casings had received their glazing, staining, dry-brushing, and nine coats of lacquer before everything else was done.
The thought of somebody accidentally bashing one of these jambs with a ladder or a belt-hanging hammer claw prompted me to play defense. As shown in the drawing, we used 1-in. extruded-polystyrene foam board to make protective channels that fit over the jambs. Each channel is custom-fit to its jamb and is held in place with a few pieces of masking tape. We glued the foam strips together with QB-300, a multipurpose construction adhesive specially formulated for plastics and polystyrene foams. A few nails and strips of duct tape held the channel pieces together while the adhesive set up. This low-tech solution has worked well.
Mike Nathan, Hailey, ID
Edited and Illustrated by Charles Miller
From Fine Homebuilding #202