The Wheelbarrow
Great moments in building history: A wheelbarrow is too useful to become a flower planter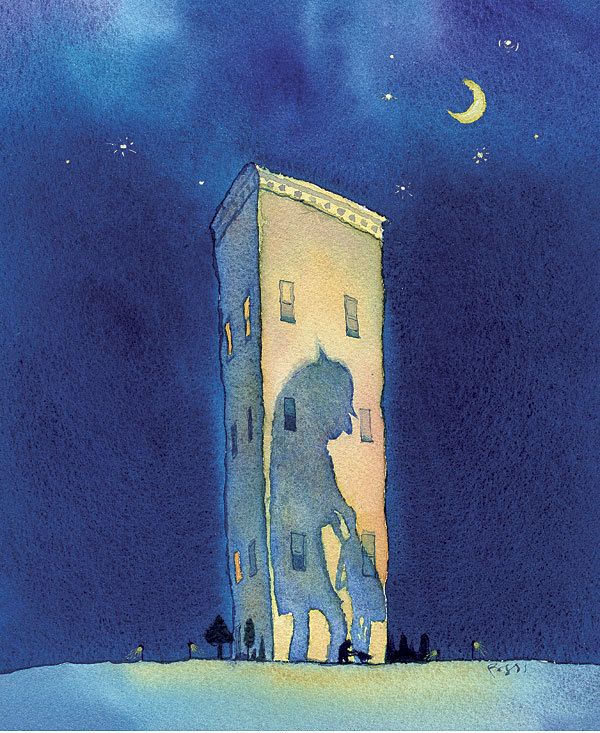 When I was growing up, my dad remodeled many buildings after hours and on weekends. He accumulated a lot of obsolete vintage tools that I later inherited. Despite my limited storage and display space, I don't want to get rid of any of them because of their interesting shapes and designs, and also because they remind me of my dad. That's how I came to own a rusty wheelbarrow with a broken wheel. This wheelbarrow was too heavy and too big to use on job sites, but I had a sentimental attachment to it.
I operate my business out of a first-floor storefront that has a 10-ft.-tall window wall facing the street. Above my office, the building is condos. I have bushes and plantings in front of the window wall, and I thought it would be fun to place the wheelbarrow in the center of the garden and use it as a planter: a centerpiece ablaze in color. I placed the empty wheelbarrow in front of the building, got busy with other projects, and forgot about it.
The wheelbarrow had been in front of the building for about a month when I got a phone call from a condo owner in our building saying that "someone has left a really old wheelbarrow in the front yard, and it is ruining the look of the building, and would you mind giving me a hand throwing it out." I sheepishly said that it was a planter that merely needed a little attention.
A few months went by, and I still hadn't planted any flowers. Meanwhile, houses were being torn down across the street, and a condominium building was being built. As I walked to the office one morning, I noticed that the wheelbarrow had been moved about 3 ft. from its spot, then had been abandoned. I looked across the street and realized that the workers building the new condo had poured concrete the day before and had tried to use dad's wheelbarrow.
Several more months went by, and I finally got around to drilling holes in the bottom of the wheelbarrow for water drainage. Then I filled it with gravel, peat moss, and topsoil. I figured I would plant flowers later.
A couple of months later, another building was being razed just down the street. Another condominium project was going up. And again, someone tried to use the wheelbarrow. This time, it had been moved a few feet, emptied of all its gravel and soil, then left in the driveway.
To the relief of the condo owners, I finally planted those colorful flowers, but I've always considered putting a "For Rent" sign on the wheelbarrow—just in case someone else needs to use it again.