Taking the Pain Out of Home Building
A yoga instructor has some ideas on how to avoid aches and injuries that plague homebuilders.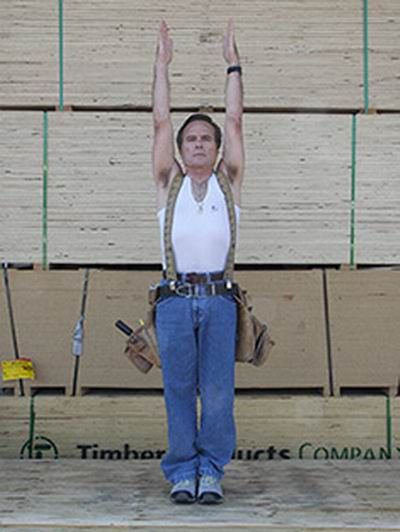 As someone who wore a tool belt for 25 years, Allan Nett is very familiar with the aches and injuries that plague homebuilders. As a certified Iyengar Yoga instructor, he also has some ideas on how they can be avoided.
So Nett offers "Yoga with Your Boots On," his own brand of Hatha yoga geared specifically to workers in the construction industry. Using the same postures as traditional yoga (but trading away the Sanskrit names for builder-friendly imagery) he teaches body awareness, healing and pain management to construction workers and others in the San Francisco area. "It's a very simple approach," he says. "We're literally building the body to health."
I must admit the image of a guy in a tool belt in Tadasana—uh, Plumb Bob—pose is a mite unsettling. But as I think most builders will admit, so is a future marred by a bum shoulder, a locked knee or a stiff back.
And Nett says he's not kidding about the boots-on part. He encourages students to wear whatever they want to his classes. What he's trying to get across is the importance of being aware of your body and how you're using—or abusing—it whether you're on the job site and off. Offbeat, maybe. But consider it advice for taking care of your most valuable tool.