FHB Tip Jumpstarts Haiti Relief Effort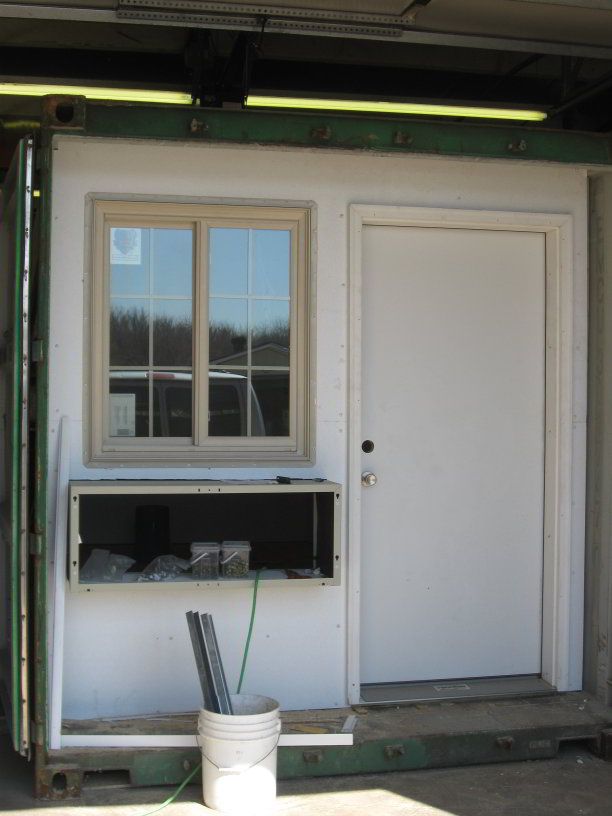 The rainy season in Haiti has begun and I am planning a trip there. The rain is turning the temporary camps into a muddy mess. The rollup boardwalk design of mine (FHB # 200, p 28, Jan. 2009) is like a tambour door on a roll-top desk) and could be used to help keep people out of the mud on the paths.
http://www.basswoodcarpentry.com/Basswood-Tips-Published.html
http://s436.photobucket.com/albums/qq88/knottree/Roll-up%20Boardwalk/?albumview=slideshow
The design can also be used as temporary shower flooring that drains or under wash stations, or as flooring under the temporary housing tarps. Also useful for small towns where they rollup the sidewalk at night. ;o)
These walkways and floors can be made of retired fire hose and salvaged decking or pallet slats. Some of the photos here show versions using old fire hose and new pallet grade white oak. If the camp moves or is disbanded just roll them up and use them at the next disaster.
[[[PAGE]]]
Another big problem in Haiti now is lack of jobs… so I plan on having the walkways built by Haitians to provide some employment. I want to ship the materials there in large shipping containers, then actually convert the shipping containers into temporary housing by putting windows and doors into them. (If you Google shipping container homes–they can actually be interesting). I did one of these shipping container conversions this winter.
Shipping container dwellings would be nicer than much of the pre-quake housing and would be fairly quake-resistant. The container I worked on this winter was insulated with spray foam, but spray cellulose could be used. The interior was lined with fiberglass coated osb, though standard 1/2″ plywood might be better for the Haiti project. The containers could be lined before shipping or this could be done with local labor in Haiti.
I am just at the planning stage now, but want to move quickly. I think the firehose and salvaged decking, etc. should be collected at an east coast or gulf port and loaded into cast off surplus shipping containers for transport to Haiti. I plan to outfit one container as my living quarters so I am self-contained (so to speak), and set up another container or two as workshop space. I would stay only long enough to hire and train some Haitians to take over production of the boardwalks and container conversion programs.
The walkway and container home programs both have added "green" value based on the use of recycled materials.
These ideas are just ideas at this point, if have suggestions to improve my plans or would like to contribute labor, administration or finance a project like this, or know someone who could help get this project moving let me know.
Sincerely,
Brian Campbell
email: [email protected]
Door and Window wall added to the entrance of a cargo shipping container for use as a jobsite office. This same technique could be used to use shipping containers as temporary housing, or business spaces in Haiti.
Steel studs are welded to the shipping container interior, stud space is spray foamed, then the interior sheathed for use as living or work space.