How much is your pinky worth?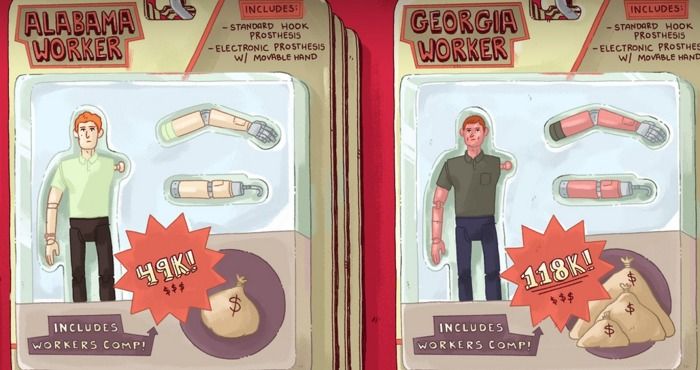 Lose your little digit on a job in Oregon and you'll get around $80,000 in workers comp; in Massachusetts you'll only get about $2,000. How much you get for a lost body part depends on where you live / get injured. This ProPublica calculator shows you the average maximum you're likely to get for loss of 13 different body parts by state. 
You can search by body part lost and see a list of state figures from highest to lowest or you can limit the search to an individual state for the lost part.
The related ProPublica article profiles several cases that illustrate the disparity of payment from one state to another.