Should Your Old Wood Windows Be Saved?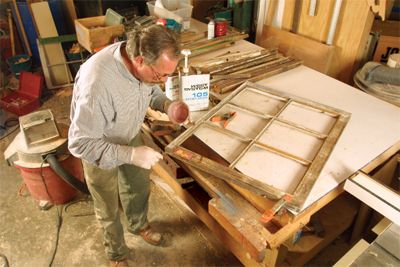 In a recent article "Should Your Old Wood Windows Be Saved?" (Fine Homebuilding #210, April/May 2010) we weighed the repair vs. replace options for old windows with cost, complexity, efficiency and preservation in mind. Almost immediately after this issue arrived in mailboxes and on newsstands, I was inundated with emails and telephone calls from representatives of historic preservation societies requesting permission to share this article with members and others interested in preserving the character of an antique home.
Share this article to save historic windows
I'm happy to report that this article is now available for viewing on our Web site and can be found at:
https://www.finehomebuilding.com/how-to/articles/should-your-old-wood-windows-be-saved.aspx?ac=ts&ra=fp
For all of you who have requested permission to share this article–and any others who would like to–please do post this link on your own Web site or include it in your newsletter. We're delighted you've found the article to be such a valuable reference.
And for more on window, trimwork, and paint and finishes restoration, please visit the How-To section of our Web site.
Maureen