Tools & Materials
Hilti resealable spray foam
A reusable can of spray foam means less unused material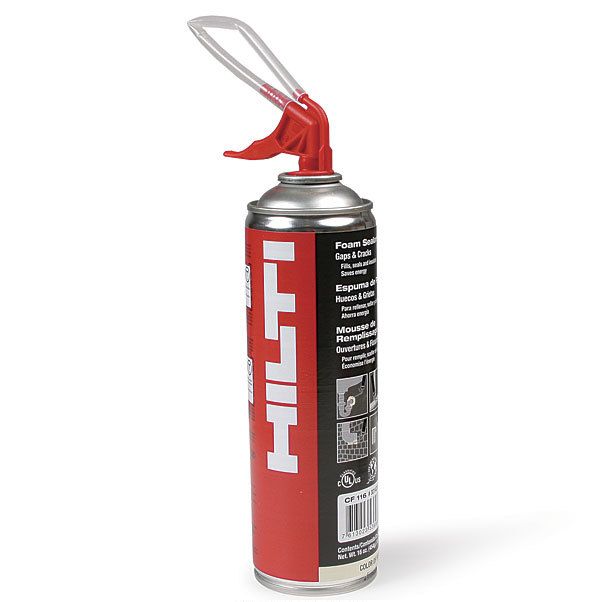 I go through a lot of spray foam. In the past month, I've used it to foam around windows and doors, to air-seal pipe penetrations in an attic, and to adhere rigid-foam insulation to a basement wall. The trouble with canned foam is that once you open the can, you have to use it all before the foam hardens in the straw, rendering the rest of the can useless. Suddenly, a $5 can of foam becomes like a bottle of fine wine that gets saved for a special occasion. Hilti has taken a stab at solving the problem with its resealable canned foam.
The first time I saw Hilti's resealable spray foam at the local Home Depot, I had serious doubts that the product would live up to its claims. So before committing the product to use on a job, I kept a can on my office desk. Every morning when I came to work, I dispensed a small mound of foam onto a piece of cardboard, then bent the straw back onto the plastic plug that seals it. Surprisingly, every morning for a week thereafter (and even after sitting unused for a week), I straightened out the straw, removed a little chunk of hardened polyurethane from the top of the can, and sprayed another perfect mound of foam.
The bottom line: As far as I'm concerned, a reusable can of spray foam means less unused material in the garbage and more money in my pocket. Even though it's a couple of dollars more than the average can of spray foam, this $8 product offers a much better value.