How to Cut Housewrap for Window Rough Openings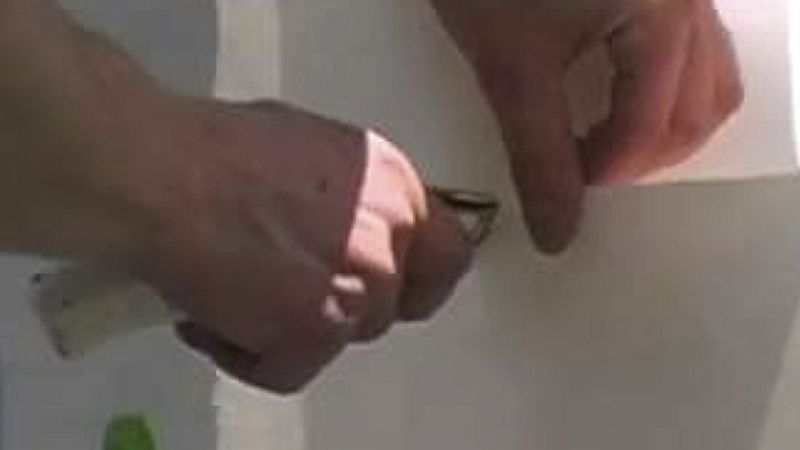 Wrap first, cut later
The easiest way to apply house wrap is to go right over the window and door rough openings. Then, you have to come back and cut through in order to install the windws and doors. For this opening, I'm going to cut what I call an "upside-down wine glass." That's just a term I've made up to help me remember the right places to make all of the cuts.
Smart cuts protect your walls
First, make an angled cut above each corner, and then a straight cut underneath the entire header, connecting those first two angled slits. That's basically going to make a flap that gets tucked up out of the way that will eventually cover the top window flange. Then, you're going to cut straight down the middle to about 5 or 6 inches above the bottom of the rough opening, and you're going to go straight across and down at an angle at each side. What that's going to do is give you the right pattern of housewrap in the right directions to shed water to the outside of the wall. Once all the cuts are made, you can fold the flaps in, cut off all the excess, and staple everything to the inside of the rough opening. Now, after the window is in, and the peel-and-stick flashing is on, everything will be nice and weathertight.