Time to give up CAD (Cardboard Aided Design).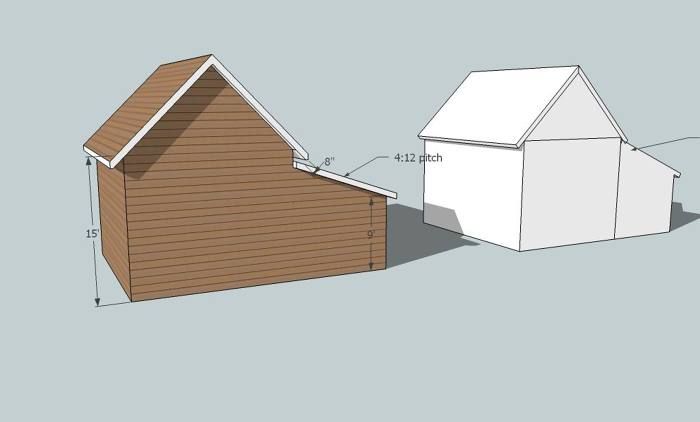 You may recall a few weeks ago I posted about the workshop/studio space my wife and I are planning to build on our 1-acre property in Sandy Hook, CT. To jumpstart the design process, we made a scale model from cardboard and hot glue, and we've been mulling over the building's basic design ever since.
Apparently, Matt "The Timber Tailor" Jackson, who writes about using SketchUp 3D design software in the Digital Job Site blog on FineHomebuilding.com, saw the post and took pity on me. He offered to help us design our building using SketchUp. I think his method is a vast improvement over my decidedly low-tech approach, so I've agreed to let him drag me into the 21st century.
Matt and I are hoping that those who've resisted learning the popular program (like myself) will be able to follow along as I tackle the learning curve. You're encouraged to ask questions as they arise, and we'll all learn under Matt's guidance. So far, I've just scratched the surface with the program, but it seems pretty intuitive. And since it's much faster than model making, it's allowing us to try additional design options without wasting too much time.
Thanks for the help, Matt! You can see what Matt's done with my barn here. And you can read more about my barn project here.