Tools & Materials
Tool Test: Pin Nailers
For fastening small, stain-grade moldings, nothing works better than glue and a few headless pins.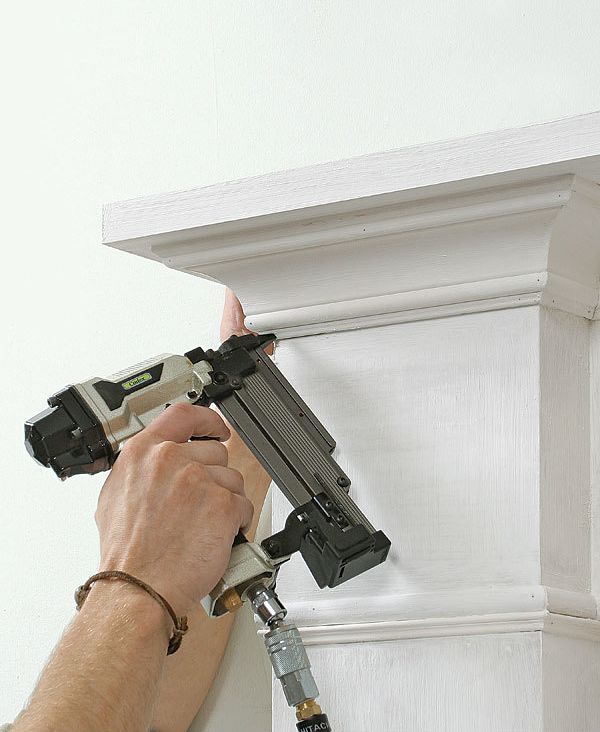 Synopsis: When you're assembling detailed work, such as cabinets, stairs, or other woodwork, nothing comes in handier than a 23-ga. pin nailer. These tools fire thin nails that are nearly invisible when countersunk. Finish carpenter Kit Camp takes a look at the latest 23-ga. pinners on the market. After testing six models, Camp rated a Cadex as the best overall and ranked a Hitachi as best value. The other tools tested included models from Duo-Fast, Porter-Cable, Ridgid, and Senco.
I bought my first 23-ga. pin nailer, a small Senco, more than 10 years ago. At that time, these tools were used mainly in industrial settings for making furniture and the like, and they were just starting to be seen on home-building job sites. That crude little Senco shot pins ranging in size from only 3⁄8 in. to 1 in., and the magazine had to be adjusted manually when I switched nail sizes. The tool had a blunt nose, which I filed down to help the nailer countersink 1-in. pins in harder woods, and it had no safety mechanism. If I pulled the trigger, it shot a pin. One day, in a hurry while switching tools, I fired a 1-in. pin deep into the muscle of my palm, just below the thumb. The result: surgery under full anesthesia to remove the buried pin.
Today, these little nailers are a common sight in the hands of savvy trim carpenters, cabinet installers, stairbuilders, cabinetmakers, and woodworkers. Thankfully, they also have come a long way from their roots.
Each tool in this review shoots a much wider range of fasteners (from 1⁄2 in. all the way to 2 in.), many have belt hooks and anti-dry-fire mechanisms, all but one adjust to different-size pins automatically, and even the least-expensive models have a double trigger, a safety system that works well and is easy to use.
Finding their niche on site and in the shop
The 23-ga. pinners are significantly different from the more common 18-, 16-, or 15-ga. finish nailers. Unlike their big brothers, 23-ga. pinners are ideally suited for split-free fastening of even the tiniest pieces. The nails that these tools shoot are about the diameter of a sewing pin and are commonly headless. compared to 18-ga. brad nails (the next smallest pneumatic option, which have small heads and shanks that are more like the diameter of a toothpick), 23-ga. pins are nearly invisible when countersunk. On paint-grade work, 23-ga. pin holes often don't even need to be filled.
On the job, I use my pinner mainly for three things: attaching small trim elements to larger built-up assemblies; pinning outside miters on baseboard, crown, and other types of molding; and fastening small or fragile pieces like returns on shoe molding. I use 1 3⁄8-in. pins 90% of the time, and because they don't have tremendous withdrawal strength, I always use pin nails in conjunction with glue.
In the shop, I often use these nails to register larger parts that are being glued together. As an example, a few well-placed pins keep things from shifting around when gluing face frames onto cabinet cases as I position cauls and snug down clamps. Paired with some CA glue, they also work great for router templates attached to a workpiece.
For more photos and details, click the View PDF button below:
View PDF