Improving Performance of a SIPs Roof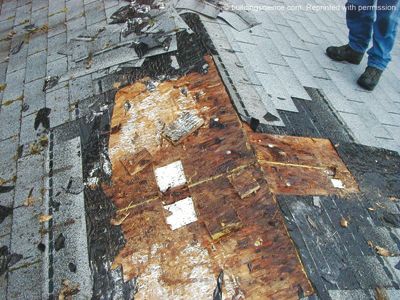 In Washington, D.C., Roger Lin is building a high-performance house that will incorporate structural insulated panels in the roof. In order to reduce heat losses due to thermal bridging, Lin is planning to add a 2-in. layer of expanded polystyrene foam insulation over the panels.
In a post at GreenBuildingAdvisor's Q&A forum, Lin looks for help in detailing the assembly.
But the conversation quickly turns to whether the addition of foam increases the risk of moisture accumulation and decay on the water-sensitive outer layer of oriented strand board.
On one side is GreenBuildingAdvisor senior editor Martin Holladay, who thinks the layer of foam will help reduce air leaks while keeping the the outer layer of oriented strand board on the SIPs warm. That should help keep the roof panels free or problems.
Others are convinced that trapping a layer of OSB between two materials with low permeability is a recipe for problems.
The discussion on whether Lin's approach is a good or bad idea is the topic of this week's Q&A Spotlight.
Rot in a SIP roof: Unchecked air leaks in a structural insulated panel roof can lead to decay. That was the conclusion reached by Joseph Lstiburek, a principal at the Building Science Corporation, after investigating roof failures in Alaska. The question is whether a layer of rigid foam on top of the panel has the potential to trap moisture and create a similar problem.
Seal and ventilate: Lstiburek's recommendation for avoiding problems is to seal seams between panels carefully and add a means of removing moisture.