Tools & Materials
Buyer's Guide to Insulation
Your choice of insulation goes far beyond what's on the shelf of the local home-improvement store. Here's what to consider.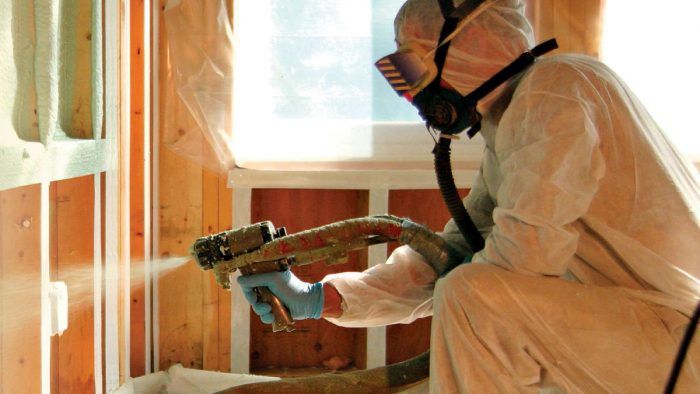 Most homes have several different types of insulation. For example, attic floors are often insulated with fiberglass batts or cellulose, while many basement walls are insulated with rigid-foam panels. For a variety of reasons, you probably don't want to insulate your basement walls with cellulose or your attic floor with rigid-foam panels.
If you're selecting insulation, you need to make sure that your chosen material is appropriate for its intended location, that it will perform well, that it won't be prohibitively difficult to install, and that it won't blow your budget.
The higher a material's R-value, the better it is at resisting heat flow. In most cases, insulation with a high R-value per inch is preferable to insulation with a low R-value per inch, and insulation that resists airflow is preferable to air-permeable insulation. To save money, however, many builders choose air-permeable products with a low R-value. As long as air leakage is addressed by installing a tight air barrier and as long as an adequate thickness of insulation is installed, even inexpensive insulation products can perform well.
---
Learn more:
| | |
| --- | --- |
| | These narrow, fluffy blankets of insulation are installed between studs, joists, or rafters. While most batts are made of fiberglass, batts also can be made of cotton, mineral wool, and even hemp. |
| | Loose-fill and blown-in insulation materials include fiberglass, cellulose, and (less commonly) mineral wool. |
| | This insulation can be used on walls, roofs, and foundations, and it is suitable for retrofits and new construction. All foam-insulation products are petroleum-derived, and most have a higher R-value per inch than fiberglass, cotton, or cellulose. |
| | Made from polyurethane, spray foam insulation reduces air leakage better than any other type of insulation. It easily fills the nooks and crannies of unusually shaped building cavities. |
For the full guide on insulation and more photos, click the View PDF button below. 
View PDF