How-To
Lightweight Concrete Countertop: Make the Sink Mold
Concrete artist Buddy Rhodes uses fabric, resin, and body filler to build a mold for a stylish concrete vanity basin.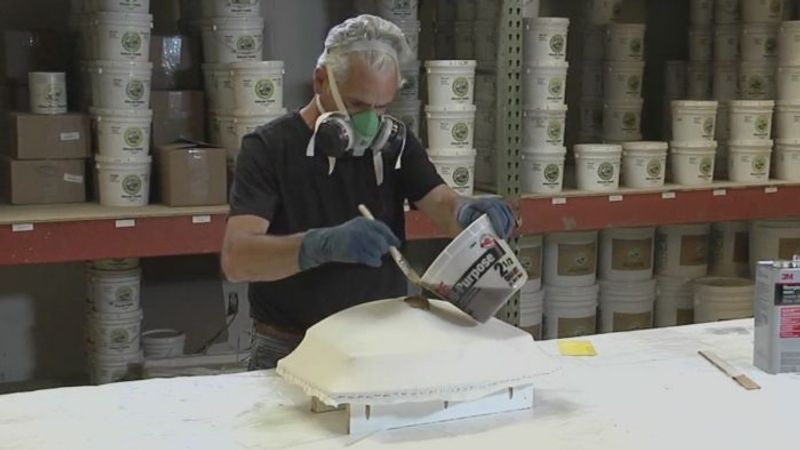 Making a custom, concrete countertop with an integral sink is an approachable project for anyone with decent carpentry skills and a willingness to learn. In fact, there are a few ways to tackle a project like this, so you can likely find a method that matches your skills and comfort level.
In this video series, concrete artist Buddy Rhodes shows us how he uses glass-fiber reinforced concrete, a material that is sprayed into the mold, to make a beautiful bathroom vanity top. You won't see any rebar, but you will learn to make the concrete mold for the sink, build the concrete form for the counter, mix and shoot the concrete, and polish and buff the finished vanity top. The results are a gorgeous, durable, lightweight (and therefore easy-to-install) bathroom feature.
Still have questions about concrete countertops, we have the answer. Check out this Q&A with another concrete pioneer, Fu-Tung Cheng.