How-To
Tying Down Loads
Yes, there really is a knot called the trucker's hitch—and it can keep your cargo safe and secure while you're driving down the road.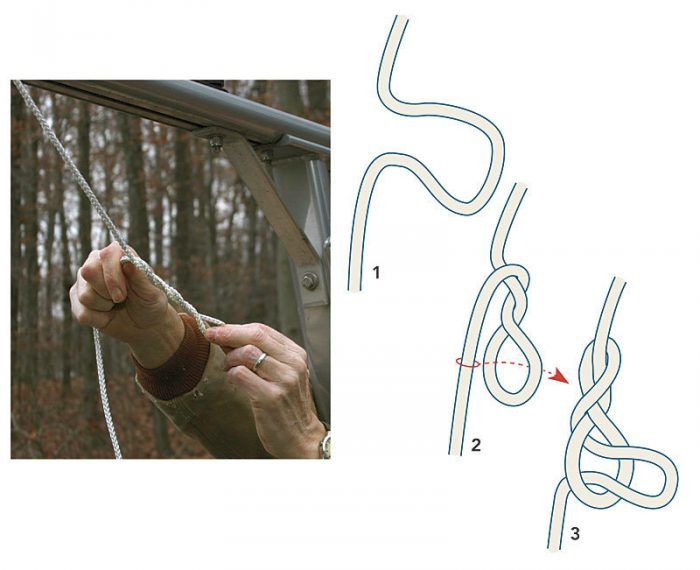 The most dependable and versatile way I've found to secure loads on my truck is with a 12-ft. line and three knots. In my experience, products that try to outsmart knot know-how tend to have fatal flaws. I've seen more bungee cords lying on the highway than securing gear, I've seen the result of a snapped bungee in my friend's glass eye, and I've often wrestled with ratchet straps that have frozen open or closed.
The right knots are faster and easier to use, and they work better. A 1/4-in. braided-nylon rope and three knots—the bowline, trucker's hitch, and slippery half-hitch—help get my load down the road. I've tied down everything from a few pieces of trim to thousands of pounds of lumber. It takes a bit of practice, but once your brain and fingers figure out the dance, you'll always know how to do it, like cutting crown or riding a bike.
The trucker's hitch is essentially a block-and-tackle that doubles the force of your pull (there's more friction with a trucker's hitch than with a pulley, so the force isn't quite doubled). You can pull the line so tight it will chafe into trim, drywall, or even plywood. Scraps of cardboard help minimize chafing. This block-and-tackle effect can also be handy for moving heavy stuff, getting branches out of the way of a new fence, or pulling structural members into alignment.
Burn the rope to length
A 10-ft. to 12-ft. rope is usually all that's needed for most tie-down tasks, but rope is sold in 25-ft. and 50-ft. lengths. If you just cut a rope, the ends will unravel. Instead, burn through the rope. The plastic will melt and weld the end strands together, minimizing fraying. Light breaks down the nylon in the rope over time. But rope is cheap, so just replace it when it looks frayed or faded.
Drawings: Dan Thornton; Photos: Patricia Steed