Removing Lead Paint: DIY or Hire a Contractor?
The podcast hosts discuss safe ways and tools for removing lead paint, deciding whether or not to use a contractor, and determining if the wood siding is worth saving.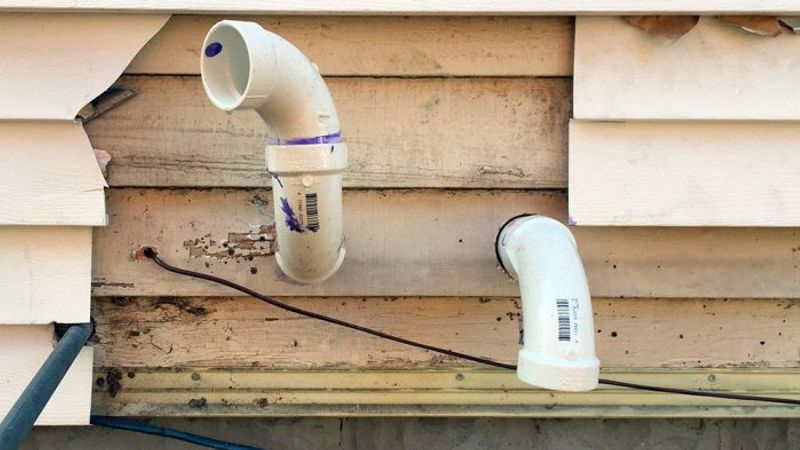 In this podcast short from Episode 154, the Fine Homebuilding crew responds to this question from podcast listener Luke:
"In July, we bought a 1920 farmhouse that I've been fixing up and restoring to its original charm (my dad was a carpenter for 25 years, so I'm leaning heavily on him … and you guys!). We're not currently living in the house, which makes things a bit easier.  I'd intended to restore the original (lead-painted) wood clapboard, but the lead paint is giving me a little pause. Currently, the house has 30+-year-old vinyl siding on it (no insulation anywhere in the house, by the way). The siding is damaged in places and failing in other areas such as around windows, so I believe something needs to be done. I also think the siding is ugly, so that's another motivator. I wouldn't hesitate to rip it all off, sand/repair/prime/paint the wood (I don't mind painting the house every X years), except for the fact that it has (who knows how many) coats of lead paint on it (see pics). We have three kiddos from one to seven years old, so the lead is a concern.​ What are your recommendations? Here's my current thinking:
Option 1) Get a company to remove the siding in a lead-safe manner, and if in not-terrible condition, to also prime/paint the original clapboard. (total estimate ~$8k)
Option 2) Hire out the siding removal only (~$2k) then assess the clapboard myself, rent scaffolding(?), and prime/paint as safely as possible.
Option 3) Forget about restoring the original wood clapboard, remove the siding and install new siding (and get a third job to pay for the HardiePlank!)"
Watch or listen to the podcast to see what Patrick, Rob, and Matt have to say, including:
A cautionary tale of lead poisoning
Why Patrick thinks safely removing the paint is doable for a DIYer
Using the EPA website for guidance or to monitor your contractor
Tools to help such as HEPA vacuums or a paint shaver
Evaluating whether the wood is worth saving
---
RELATED LINKS