Coil-Stock Flashing Dispenser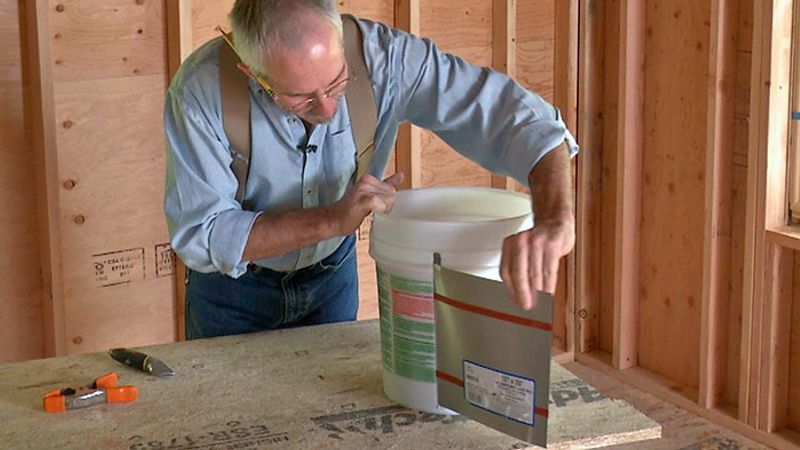 If you need to cut a piece off a coil of aluminum flashing, you could cut the bands with a utility knife and let the whole thing unroll into an unruly mess, but there's a better way.
To keep the roll of aluminum flashing manageable, Jim Goodrum of Asheville, NC takes a joint compound bucket and turns it into a flashing dispenser. The key is a slot in the side of the bucket, which is sized to be just a bit longer than the height of the flashing. The straps on the coil are cut and the whole roll is dropped into the bucket and released. The loose end can then be fed through the slot for use.