Episode Five: Outdoor Showers, Efflorescence, Attic Insulation, and Window Replacement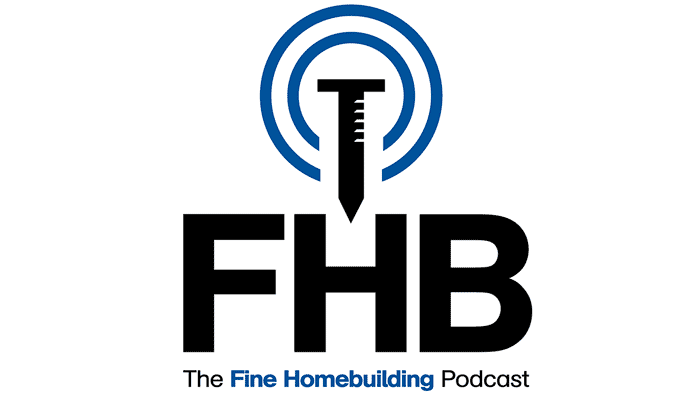 In this episode, host and managing editor Justin Fink talks with editor-in-chief Rob Yagid and design editor Brian Pontolilo about outdoor showers, efflorescence, attic insulation, and window replacement. Resources and extras that are related to the topics covered during the show are below. The show is driven by our listeners, so please subscribe and rate us on iTunes or Google Play, and if you have any questions you would like us to dig into for a future show, shoot an email our way: [email protected]. Also, be sure to follow Justin Fink, Rob Yagid, and Fine Homebuilding on Instagram, and like us on Facebook.
The Fine Homebuilding Podcast embodies Fine Homebuilding magazine's commitment to the preservation of craftsmanship and the advancement of home performance in residential construction. The show is an informal but vigorous conversation about the techniques and principles that allow listeners to master their design and building challenges.
OUTDOOR SHOWERS
"Enhance Your Life With an Outdoor Shower" by Brian Pontolilo from FHB #253.
"Back Porch Shower" by Ron Cascio from FHB #157.
EFFLORESCENCE
"How It Works: Efflorescence and Spalling" by Rob Yagid from FHB #234.
Joe Lstiburek on Capillarity at Building Science Corporation.
"Mortar: What Type Do You Need?" by David Ericson from FHB #134.
"Brick Fixes" by John Carroll from FHB #258.
ATTIC INSULATION
"Attic-Insulation Upgrade" by Mike Guertin from FHB #200.
"What's the Best Attic Insulation?" by Rob Yagid.
WINDOW REPLACEMENT

VIDEO: How to Choose a Replacement Window.
"Get the Right Replacement Windows" by Daniel S. Morrison from FHB #166.
VIDEO: How to Measure and Prepare an Opening for a Replacement Window.