The Final Gable
The FHB House has four gable ends — the garage end is the final one to be erected.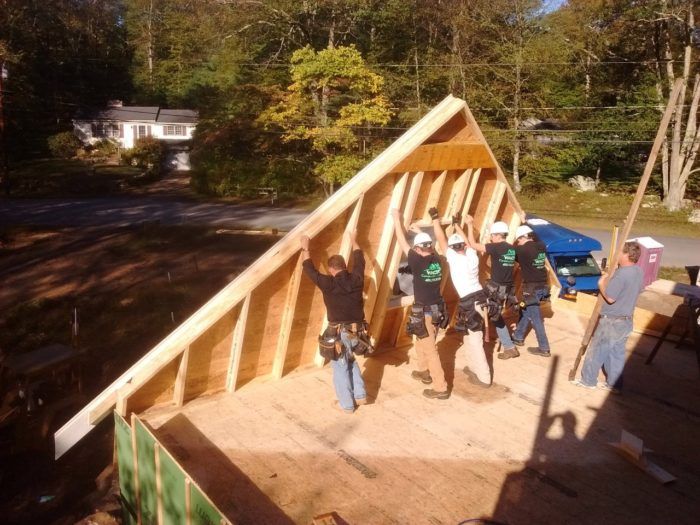 Adam, Brandon, and Max worked with Bruce to frame the garage gable end. I snapped out chalklines to match the top of the garage rafters so that when the gable is lifted, the roof sheathing will plane out precisely. The crew measured and cut the TimberStrand infill studs and MicroLam header that will carry the ridge beam.
After sheathing and
installing the trim, Bruce rounded up extra hands to help lift the gable.