How-To
Range Exhaust
Rectangular in the wall — round through the floor and out the wall.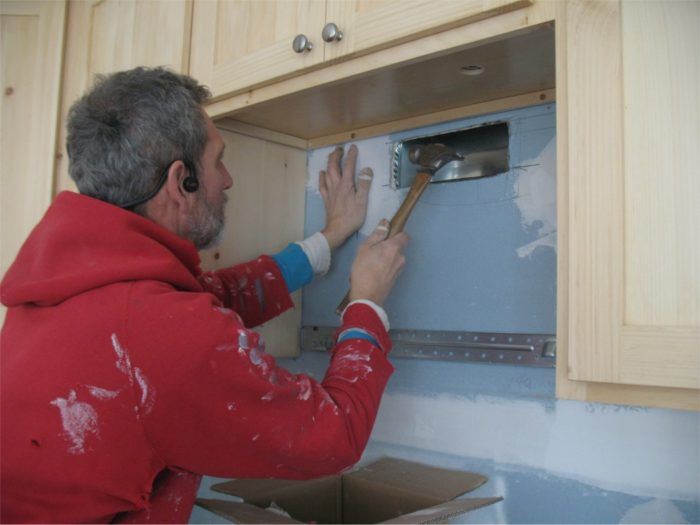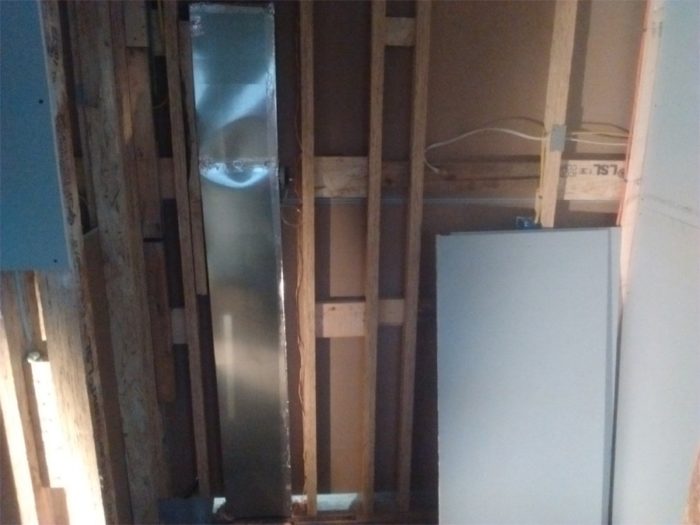 Range exhaust ducts can be tricky to run through framing and out through a wall or the roof. I mapped out the best route for the exhaust in the FHB House where the range backed up to the center bearing wall: down through the interior wall, through the first floor joist system and out the exterior basement walkout wall. I knew we were installing a Whirlpool microwave / exhaust fan combination unit but wasn't precisely sure that the height of the exhaust port would level out once the cabinets were installed. So I made provisions for ductwork that could adapt to an unknown height. I installed a 10-in. wide by 3-1/4-in. deep rectangular duct centered in the wall where the range would go.   I ran the duct several inches higher than the exhaust port would probably be and installed a cap at the end of the duct. The rectangular duct transitioned to a 6-in. round duct in the floor and ran out through the wall.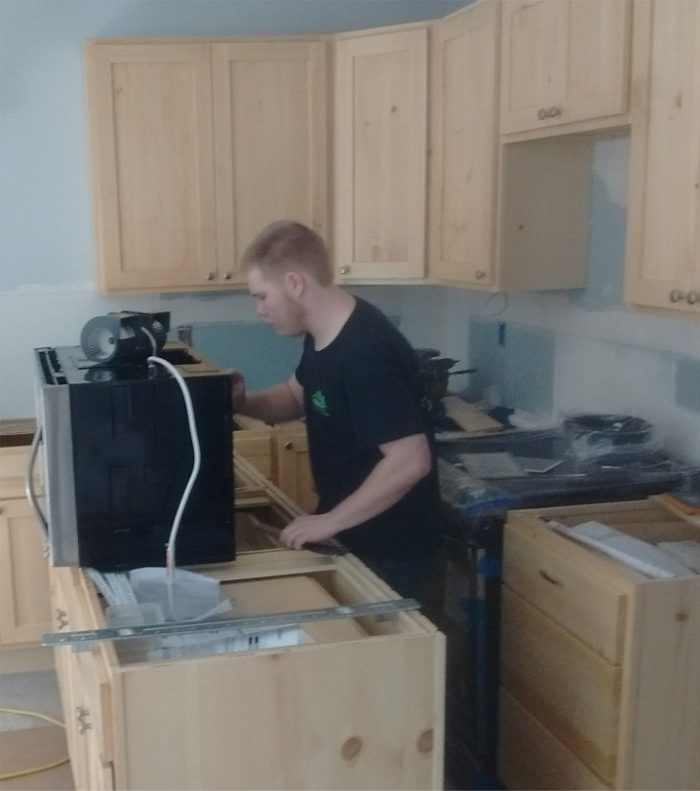 Damian and I prepped the microwave by changing the blower motor to exhaust through the rear (just a matter of removing some screws and turning the motor within the microwave housing). I used the mounting template to locate where a hole in the duct would need to be so the exhaust damper frame on the microwave would mate when we installed the unit.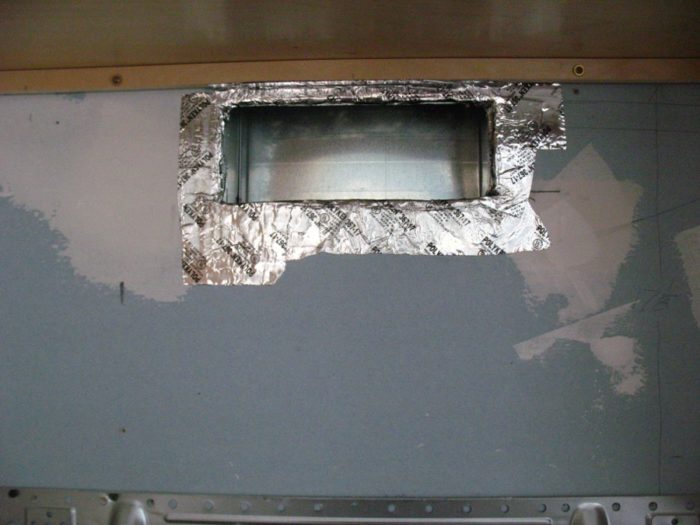 I cut the drywall out 1/4 in. larger than the damper frame needed. Then I cut the a hole in the sheet metal duct and bent the metal over the edge of the drywall. To finish off the opening I wrapped strips of aluminum adhesive tape from the inside of the metal duct and out onto the face of the drywall.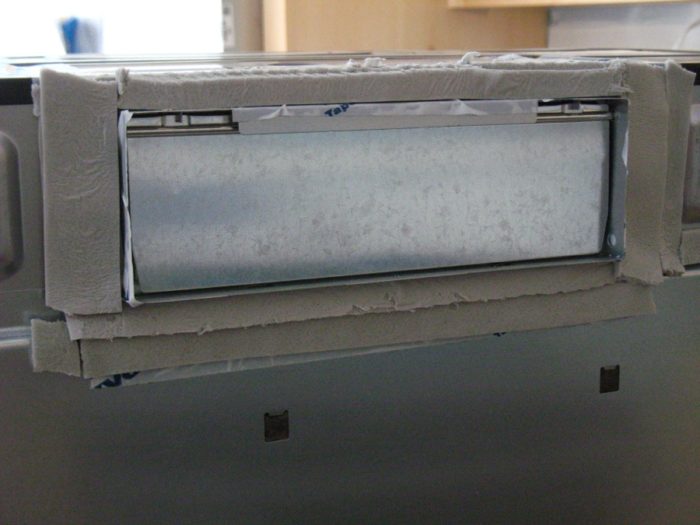 After Damian was done prepping the microwave and installing the mounting bracket, we hoisted it up on the wall. The damper flange aligned precisely with the duct opening and a gasket we applied to the back of the microwave housing sealed the connection.