Contents – Remodeling, Renovations, and Repairs
A table of content for FHB's latest special interest publication (SIP #52).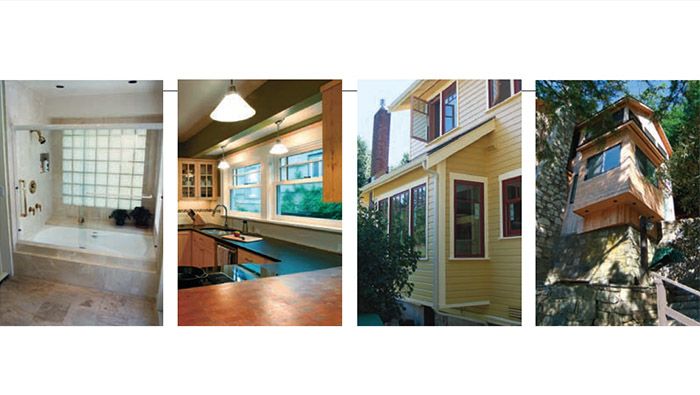 Most of the articles in FineHomebuilding.com's Remodeling Renovations & Repairs issue for 2016 can be found across the site. Here are short cuts to most of the articles in this issue.
REPAIR
Make Old Walls Smooth and Sound — Cracks, peeling paint, and bad patches disappear with a wide roll of adhesive mesh and two thin coats of joint compound.
Making Common Siding Repairs — Whether you're replacing wood, fiber cement, or vinyl, choose the right tools, and minimize the collateral damage.
How to Fix a Failing Floor — From demolition to installation, how to repair old, water-damaged floor joists.
Replace a Rotten Lally Column — A proper footing and post add floor support that will never fail again.
11 Wood-Flooring Problems, and Their Solutions — For flawless wood floors, avoid these installation and finishing mistakes.
UPGRADE
Replace an Old Entry Door — Preinstall the trim and get the flashing details right to create a long-lasting, welcoming entrance to your home. Also check out this video on replacing an entry door.
Replacing a Basement Window — How to swap out those corroded cast-in-place windows with new, more efficient units. Also check out this video on replacing a basement window.
Refinish Your Wood Floors — Uncover the beauty in old hardwood flooring with a little patience and some great professional advice.
Make a Built-in Breakfast Nook — This custom-built bench offers seating, hidden storage, and a whole lot of charm. And for further inspiration, here's a different implementation of the built-in breakfast nook idea.
EXPAND
Structural Solutions for Small Bump-outs — With the right support, foundation-free additions can make a big impact.
Remove One Wall and Join Two Rooms — Hanging the ceiling joists from an engineered beam is the fast, simple way to replace a bearing wall.
Basement and Attic Remodel Checklist — Need more living space? Use this list to see if you have affordable options under your existing roof.
Build a Risk-Free Finished Basement — Capturing this additional living space correctly and confidently requires a careful approach to the site and foundation
ENHANCE
Rolling Barn-style Doors — Simple joinery supports inexpensive windows to yield jaw-dropping interior doors.
Hiding the Wiring for a Wall-Hung TV — Hanging the bracket is only half the battle.
Build Your Own Bathroom Vanity — This traditional design is easily achieved with straightforward building materials and common power tools.