Design
Structural Solutions for Small Bump-outs
With the right support, foundation-free additions can make a big impact.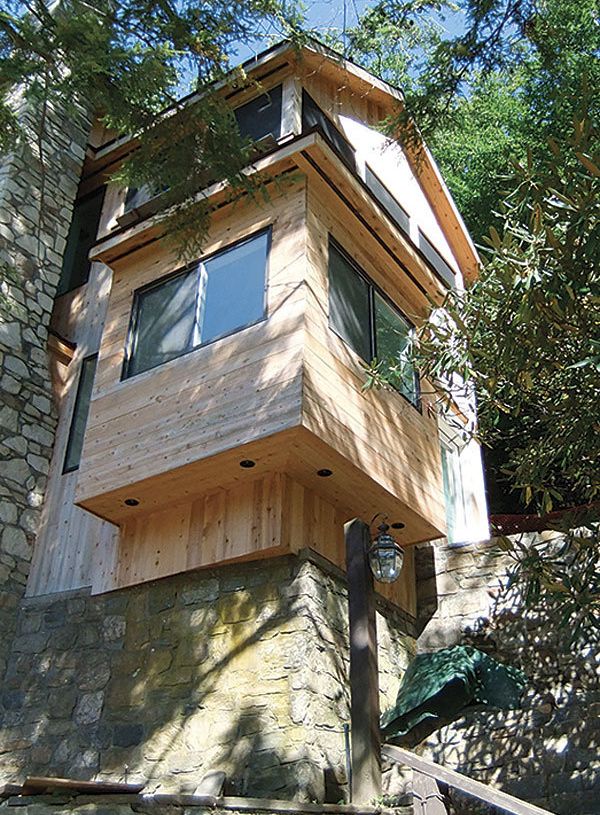 Synopsis: Bumping out is a great way to expand a living space without putting a full addition on your home. Managing editor Debra Silber offers a survey of six examples of successful bump-outs that added value without a great deal of stress. These bump-out solutions include projects supported by boxes, brackets, and cantilevers, and the rooms added to include a bathroom, a dining room, and a kitchen.
Sometimes you don't need an entire room to make a floor plan work. Sometimes all you need is a few feet. But sometimes you're in a situation where adding a few feet to a home's footprint will throw off its style, crank up project costs, or put the owners on the wrong side of local zoning rules. In these cases, a small, self-supporting addition — a bump-out — can be the answer.
But it's an answer that immediately raises another question: If an addition won't be supported from underneath, how will it be held up?
Here, we explore some of the structural options for bump-out additions, defined for our purposes as structures that extend a room by no more than 4 ft. and do so without significant ground contact outside the original footprint. The examples that follow run the gamut from bench-seat projections to floor-level extensions, and their support structures vary from grounded brackets to cantilevered floor joists. All deal with real-world restrictions, and none is without its own challenges that manage to remake this simple answer into a lesson in creative construction.
While there are some structural rules of thumb for cantilevers, brackets, and the other solutions found here, every situation is unique. It's always best to consult an engineer on any structure of this type, as the builders and architects featured here did on their projects.
Brackets brace a bench
With a long farm table tucked against the seat created by the bump-out, builder Steve Lawrence was able to boost the functionality of the new sunroom by including a dining area that doesn't conflict with traffic through a door that leads to the patio outside. Below the bump-out, arched shrouds made of Azek protect the brackets' internal structure from the harsh New England environment while adding architectural interest to the boxy former porch. Also owing to the cold climate, the bottom of the bump-out is framed with 2x8s to provide room for 7 in. of spray-foam insulation.
The extension is supported primarily by four brackets of 4×6 and 6×6 pressure-treated lumber, fastened to the rebuilt porch's floor and wall structure with 5⁄8-in. carriage bolts through predrilled holes. Each bracket is seated on a 10-in. pier poured flush to the ground at the porch's base. The bump-out's 2×4 sidewalls are fastened with a doubled 2×4 to doubled 2x4s at the wall opening with TimberLok screws every 12 in. While the supporting piers are within the home's setback, the bulk of this bump-out needed to clear the ground to meet local zoning rules.
For more photos, drawings, and details, click the View PDF button below:
View PDF