How-To
Deck-Top Guardrail
Students cut and install Feeney DesignRail aluminum guardrail at the Rhode Island FHB House.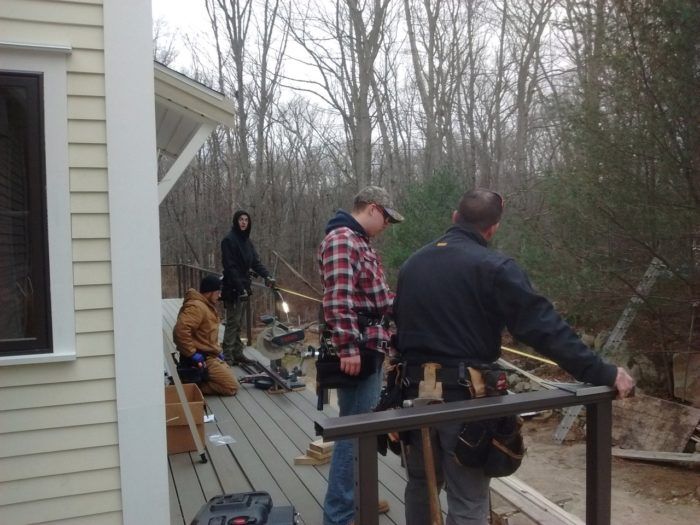 Nick, Derek, Ryan, and a couple other students spent a couple mornings measuring, marking, cutting, and installing the Feeney DesignRail top rail, subrail, and pickets.
The 20-ft.-long rail sections meant there were only two butt joints along the 50-plus-ft.-long section of the deck and no joints in the 16-ft. and 14-ft. runs.
While Nick and Ryan cut and fit the top rail sections, Derek installed the pickets at the center point between structural posts and then cut and installed the subrail that the lighting strips snap into.