FHB House: Elevating the Standard of Building
The build team brings the project closer to completion in preparation for the reveal of the finished home.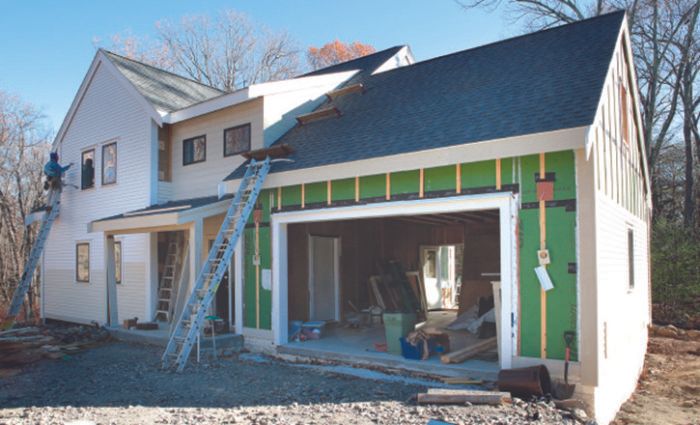 As winter blankets New England, final work on the FHB House proj­ect in Rhode Island continues. Over the past four issues of Fine Homebuilding, we've covered each critical design and construction consideration in detail — from the logic behind the foundation, wall, and roof assemblies to the choices for claddings, mechanicals, fixtures, and finishes. Mike Guertin and his crew of helpers and students from the Warwick Area Career & Technical Center remain hard at work wrapping up the house. As we approach the reveal of the finished project, there is no more appropriate way to celebrate the completed home than by featuring it in our annual HOUSES awards issue. Look for the HOUSES issue, and its final coverage of the FHB House, in your mailbox or on the newsstand this spring.
For photos of the FHB House project, click the View PDF button below. 
View PDF