Podcast Episode 57 — Remodeling a Snowy Mountain Home
Also, are footings for an existing garage foundation a good idea?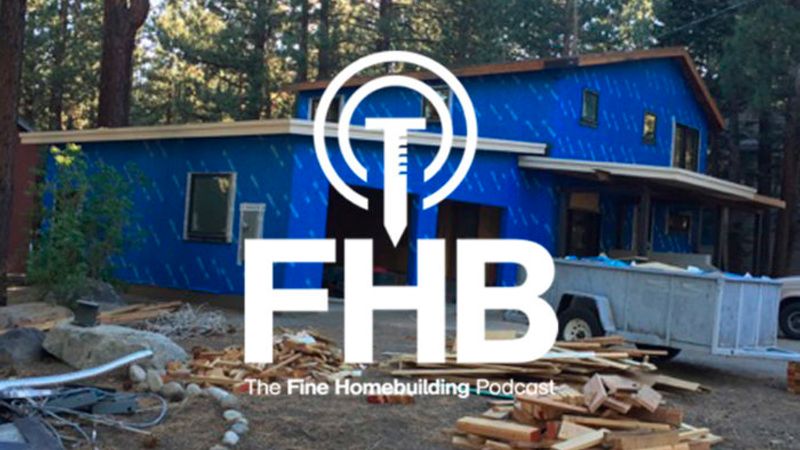 In this podcast episode, host and editor Justin Fink is joined by editorial director Rob Yagid and design editor Brian Pontolilo. They have advice for a listener who is remodeling a mountain home in California where it snows — hard!
Listeners also ask about sheathing and wall technology, garage foundations, and more.
We also have our continuing request for listeners: We need all our fans to take our podcast feedback survey by clicking here. There's a chance to win one of ten Amazon Echoes.
This episode is sponsored by Feeney. Enter Feeney's deck rail photo contest here. For more information, visit feeneyinc.com.
The show is driven by our listeners, so please subscribe and rate us on iTunes or Google Play, and if you have any questions you would like us to dig into for a future show, shoot an email our way: [email protected]. Also, be sure to follow Justin Fink, Rob Yagid, and Fine Homebuilding on Instagram — and "like" the magazine on Facebook. Note that you can watch the show above, or on YouTube at the Fine Homebuilding YouTube Channel.
The Fine Homebuilding Podcast embodies Fine Homebuilding magazine's commitment to the preservation of craftsmanship and the advancement of home performance in residential construction. The show is an informal but vigorous conversation about the techniques and principles that allow listeners to master their design and building challenges.
Resources mentioned in (or related to) this podcast episode:
Here's a photo of listener Jared's garage, which needs a new foundation.
Also check out the large gallery of photos of listener Soames' mountain home in California. Click the gallery button below: