Podcast Episode 80 — Shawn Van Dyke at the 2017 Remodeling Show and DeckExpo
Talk about alternate materials for decking as well as easing customer fear.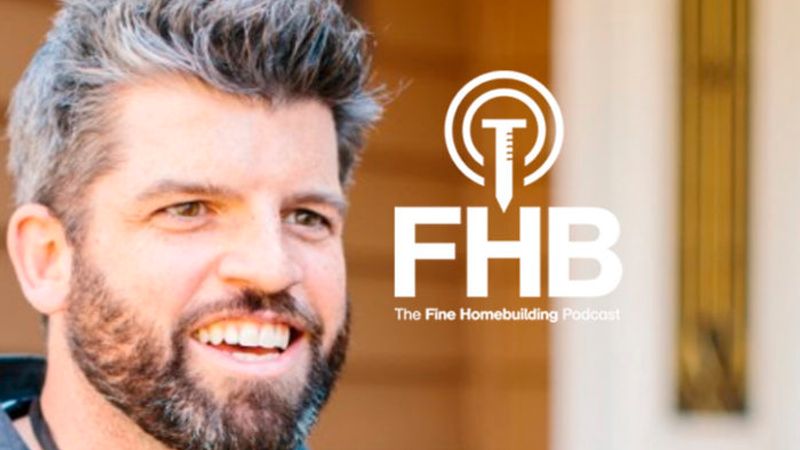 In this special episode, the fourth recorded live at the 2017 Remodeling Show and Deck Expo, Fine Homebuilding editor Justin Fink and editorial director Rob Yagid talk with FHB Ambassador Shawn Van Dyke.
But first, the guys talked with Larry Harnish from Moisture Shield, the director of marketing at the company that makes synthetic and composite decking materials. Larry talked about the water-resistance and natural appearance of his product. And he mentioned something new from Moisture Shield: "Cooldeck" decking that does not get too hot to walk on.
Shawn was a guest back on the Fine Homebuilding Podcast in Episode 33, so go back and listen to that one for more from him.
Shawn Van Dyke is an FHB ambassador and a specialist in business coaching and consulting. You can check out the articles Shawn has written for FHB. He talked with the guys about customer fear and how to make your clients feel confident. Plus, estimates vs. proposals.
Here's Shawn on Instagram and on the Web.
The show is driven by our listeners, so please subscribe and rate us on iTunes or Google Play, and if you have any questions you would like us to dig into for a future show, shoot an email our way: [email protected]. Also, be sure to follow Justin Fink, Rob Yagid, and Fine Homebuilding on Instagram — and "like" the magazine on Facebook. Note that you can watch the show above, or on YouTube at the Fine Homebuilding YouTube Channel.
The Fine Homebuilding Podcast embodies Fine Homebuilding magazine's commitment to the preservation of craftsmanship and the advancement of home performance in residential construction. The show is an informal but vigorous conversation about the techniques and principles that allow listeners to master their design and building challenges.