Protect Long-Shank Drill Bits
A short section of PVC pipe and foam caps makes a fine carrying case.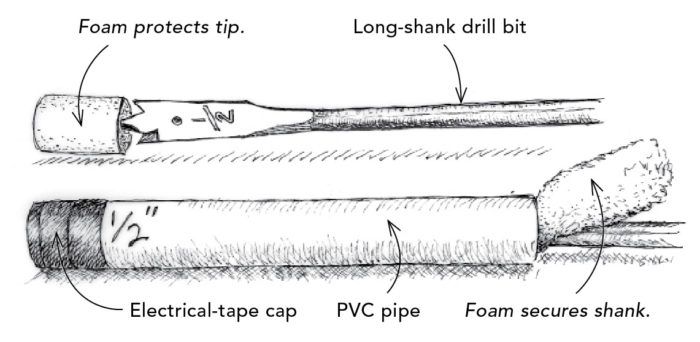 To preserve the sharpness of my long-shank spade drill bits in my toolbox, I store them in a sleeve made from a short section of PVC pipe slightly larger than the bit's diameter. A small piece of foam under the electrical-­tape cap keeps the bit from rattling around, and a second piece of foam plugs the other end. I write the bit size on the exterior to make identification easier.
— Brian Flynn, Overland Park, Kan.