How to Drill a Lockset on a New Door
A steady hand, a capable drill, and sharp hole saws make quick work of this common task.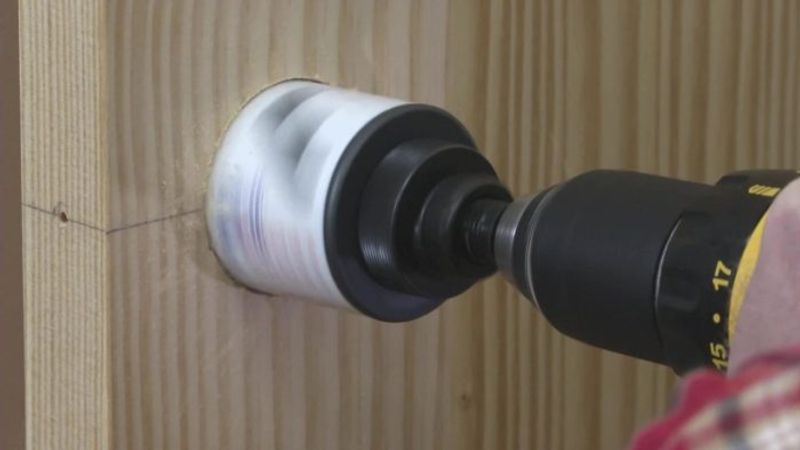 A hole saw is the perfect tool for drilling clean, accurate holes in a door slab. After squaring over the strike location from the jamb, use the template provided with your new lockset to make center marks for the latch and handle. Then drill a pilot hole at the center mark of each.
Then, switch to a 2-1/8-in. hole saw (this is the standard size for most locksets; check your lockset's instructions to verify this dimension), line up the pilot bit with the center mark for the handle, and begin drilling. Hold the drill perpendicular to the face of the door and perfectly plumb and level, applying firm, steady pressure.
To prevent splintering as the hole saw breaks through the opposite side, stop drilling just as the pilot bit pokes through, move around to the other side, and drill from the opposite direction.
For the latch hole, use a 1-in. hole saw, again holding the drill plumb and level and perpendicular to the edge of the door.
To recess the latch, temporarily fasten it in place and trace the latch plate's outline on the door. Then, use a chisel to make a shallow mortise in the door's edge so that the latch plate sits flush.
For more information, check out these related door hardware videos:
Previous:
How to Lay Out a Lockset on a Door
Next:
Installing a Mortise Lockset