Design
Rhode Island Rock Star
This New England home is low-impact, no-maintenance, and zero-energy, but it also has big views from its rocky shoreline site.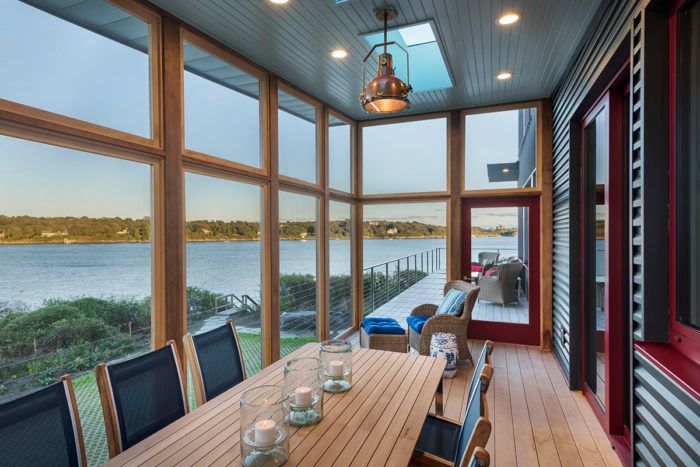 Every custom home begins with a wish list, and these homeowners made some bold strokes with their list of priorities: to make as little impact on the site as possible, to have a low-maintenance exterior, to achieve net-zero energy use, and to reveal every possible view of the shoreline property. Designed by Garth Schwellenbach of C&H Architects and built by Caldwell & Johnson, the house is surprising and delightful and meets all of the homeowner's goals.
Read more about the design and build process of this home in the full article, "High Priorities," in FHB #274.
Also check out Garth Schwellenbach's 6 Tips for Net-Zero House Design.
Click the Launch Gallery button below to see six more incredible views of this home, with more information on the project.
Photos by Nat Rea.