Easy Ellipses … Mostly
A simple way to make ovals for doors, doorways, furniture, entrance porticos, ceilings, and more.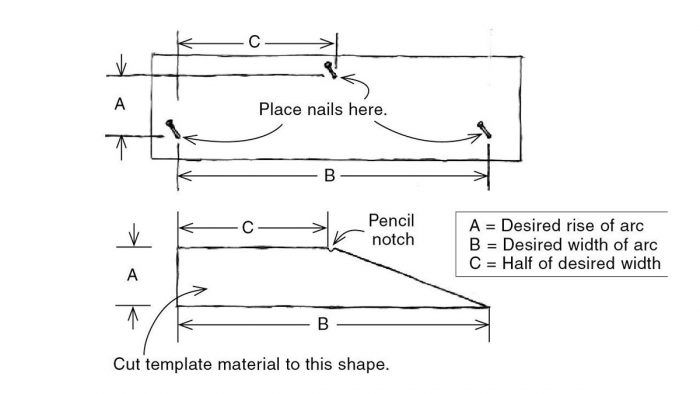 Here is a method for creating a simple ellipse that I learned many years ago from an old-codger furniture maker. I'm told it does not create a true ellipse, but I'm okay with that. I have used it for everything from doors and doorways to furniture, entrance porticos, and ceilings. I like it because it's readily adjustable to whatever conditions and circumstances I find myself in.
First, I place nails into the stock to be cut at the desired rise and width of the arc. Then I cut a template from any thin, sturdy material. At the upper midpoint of the template, I make a small pencil notch and draw a line to one of the lower corners. After cutting the corner off of the template, I ride it along the two nails with a pencil in the notch. This makes one side of the ellipse. I just flip the template to do the other side.
— David Kingsley, Newtown, Conn.