Tools & Materials
Supersize Me: The Cat 330
Big rocks require big machines.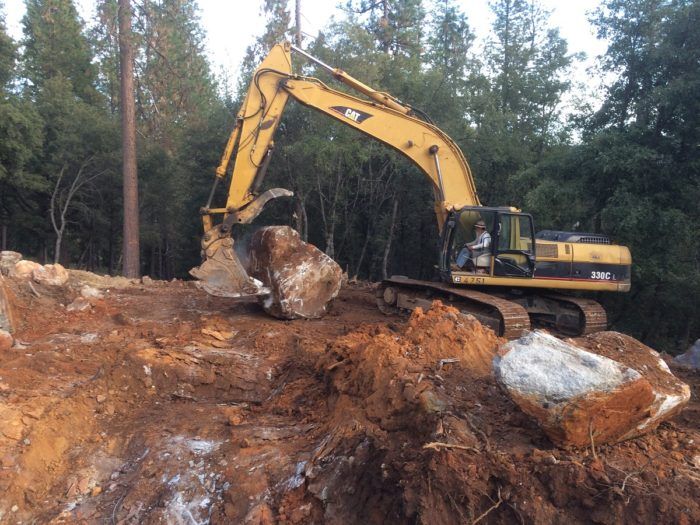 We need a bigger machine to pry apart these fractured chunks of the batholith. But California just lost untold real estate in the Santa Rosa Fire a few months ago and there are not any big excavators to be found. FEMA has them all out picking up fire debris.
The same wind storm that started the Santa Rosa and Napa Fires started fires here in Nevada County and the Lobo Fire almost burned down one of our job sites. So, we have seen the excavators digging scorched junk and loading long lines of transfer trucks. The Tyvek-covered guys with respirators raking it all clean for the stricken.
Luckily, Clyde (our maverick tractor guy) used to be the lead faller for our local logging company and was able to get a bro deal on a huge private machine.  The Cat 330 weighs 77,400 pounds. We used 20 truck tires and 8 men to lay down bucket brigade style in front of the machine to save the pavement of our little private road.