How to Cut Window and Door Openings With a Router
Mastered in a Minute: Panel pilot bits make clean cuts flush with the framing.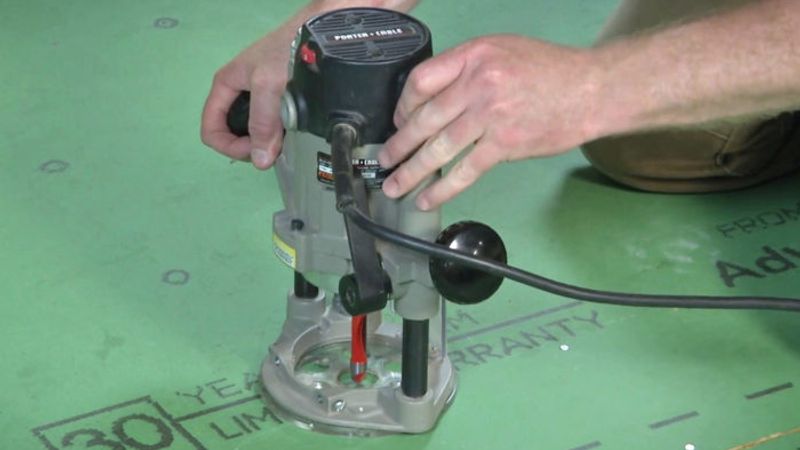 Using a router and panel pilot bit is a fast and accurate method to cut out window and door openings.  Here's how to do it.
First, install the panel pilot bit in a router with a 1/2-in. collet, a plunge base, and at least a 1-3/4-hp motor. Then, set the bit depth so the bit's tip will penetrate entirely through the sheathing, the pilot will ride against the framing, and the cutter (or cutters) will contact the full depth of the sheathing.
To start the cut, position the router near an inside edge of the opening, turn the router on, grip the tool firmly with both hands, and plunge the router into the sheathing. Then guide the router in a straight line until you find the edge of the rough opening. Once you've contacted the framing, run the router clockwise around the opening. By keeping the pilot shaft tight against the rough opening, the cut will be an exact match to the framing.
Make sure to keep the router moving as you make the cut. Letting the bit dwell in one place for too long will cause it to heat up, which can shorten its life and leave burn marks around the opening.
With the cut complete, you're ready to stand up the wall.