How-To
How to Make Stepped Corbels with a Router Jig
A strip of scrap wood and a couple of router bits simplify the process of shaping the parts for these decorative wooden mantel brackets.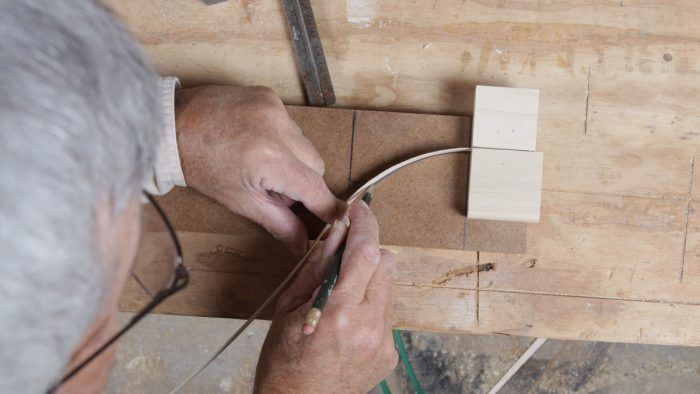 A small but significant element of Gary Striegler's Craftsman-style mantel featured in the article "How To Build a Craftsman-Style Fireplace Mantel" is the stepped corbels. Each is made of three pieces—a larger center piece, and two smaller pieces that step back 3/8 in. from the face of the center. Each piece is cut on a curve, for which he creates a template using some scraps and a piece of MDF.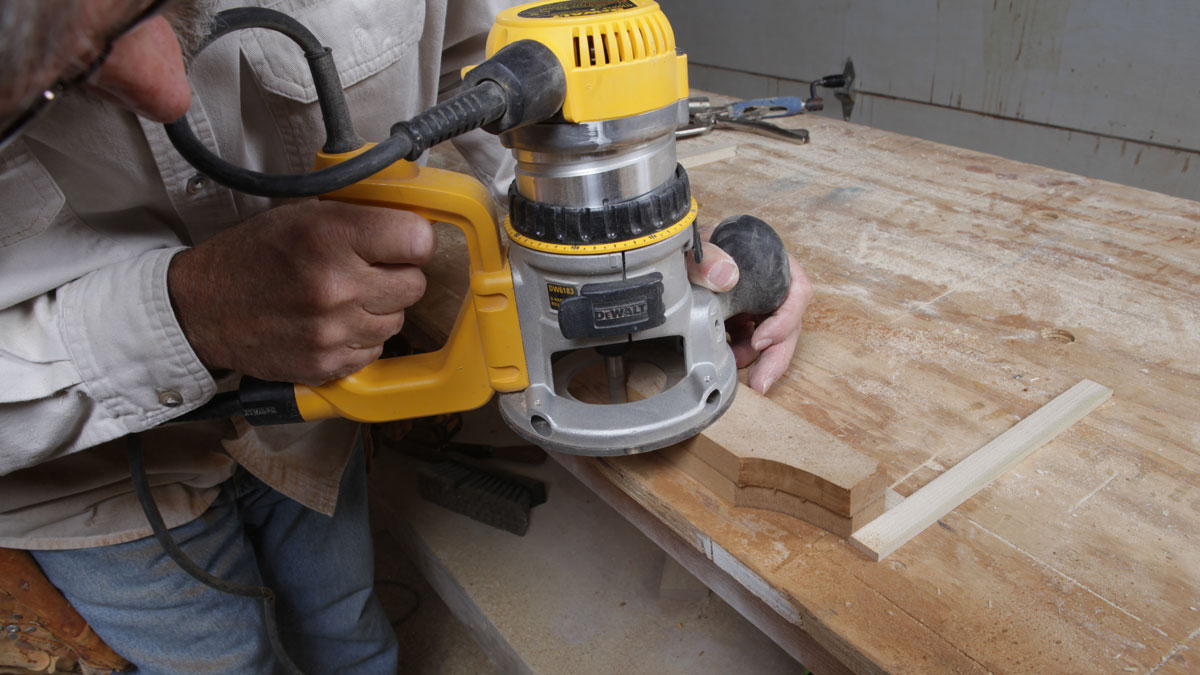 To create the template for the corbels' smaller side pieces, Striegler starts by duplicating the first template. First he traces the original template's outline on another piece of MDF, then he cuts away most of the waste with a jigsaw and finishes up with a flush trim bit.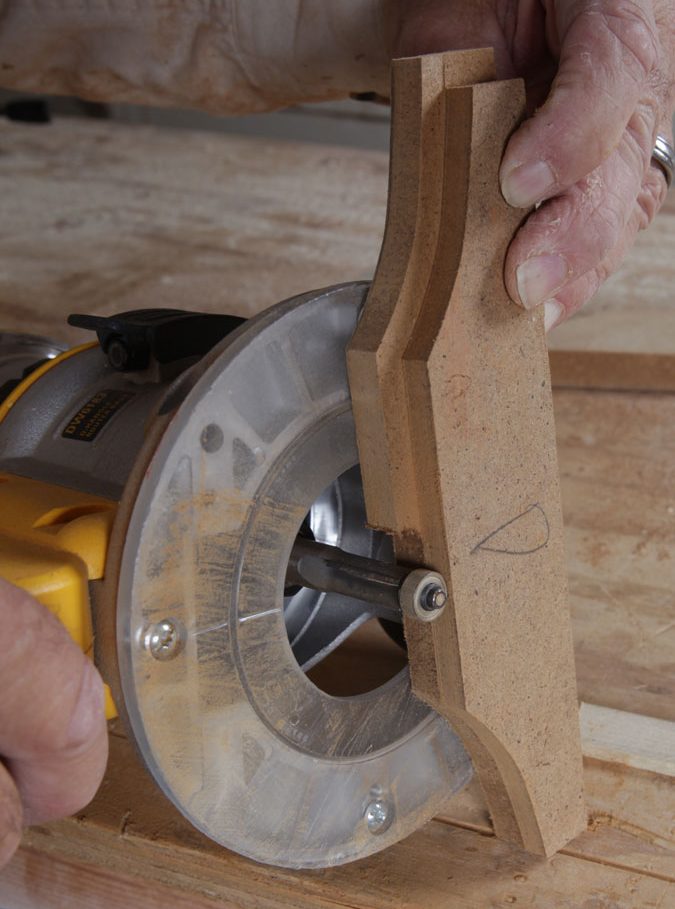 Then he removes the lip using a flush trim bit. What's left is a template that steps back exactly 3/8 in. from the original. Each template creates two corbel parts.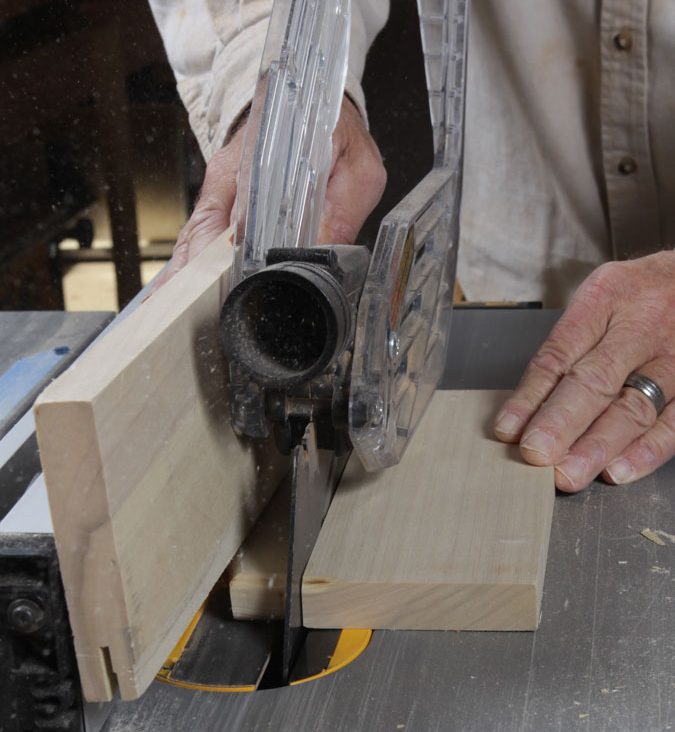 Set a tablesaw to the depth the corbels will project from the mantel and cut the parts free from the stock.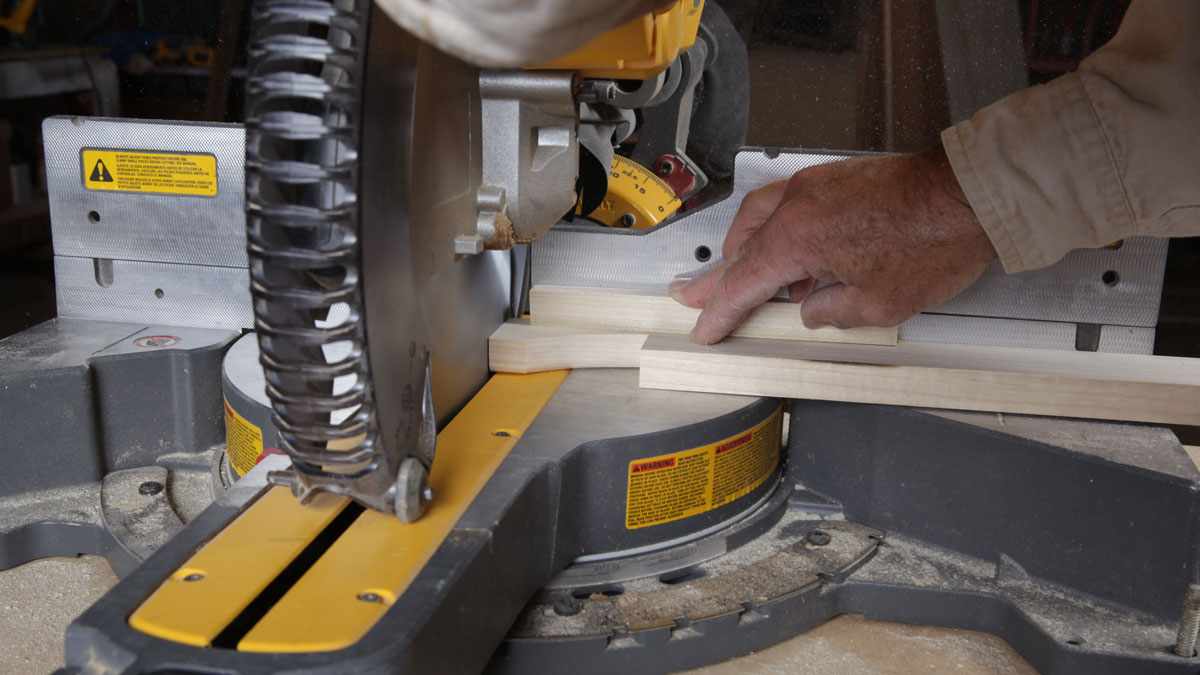 Set up a stop block to cut the parts to the right height.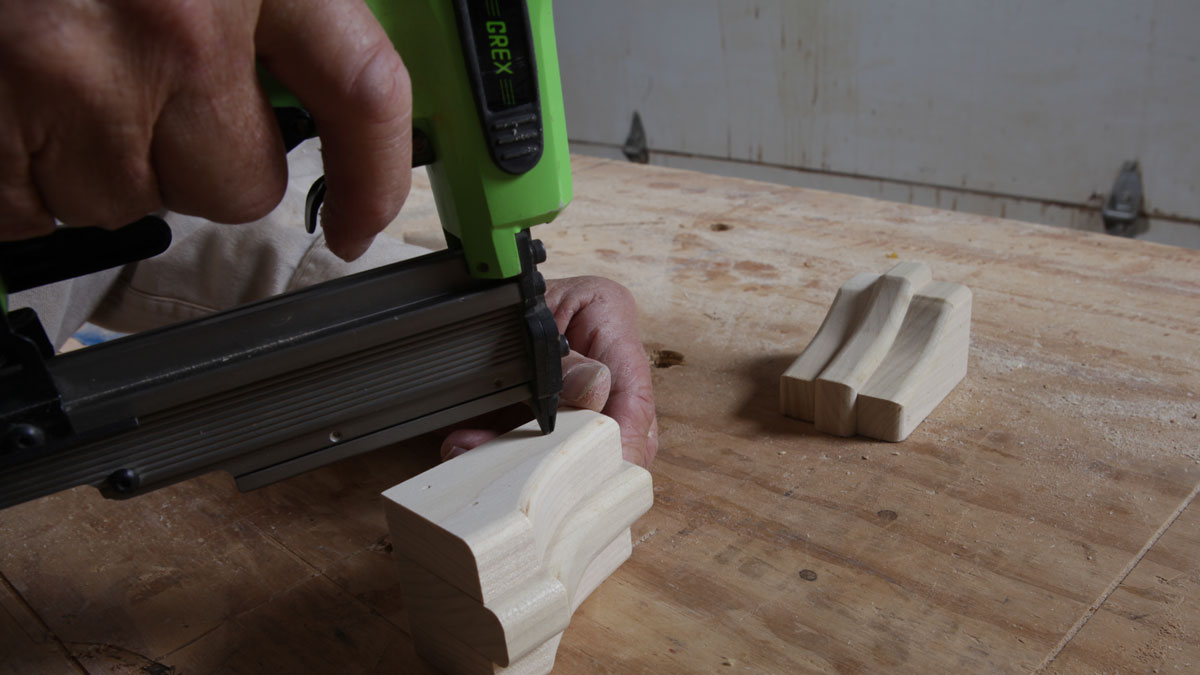 Align the finished stepped corbels parts and fasten them together with headless pins.
From Fine Homebuilding #291
---
RELATED LINKS
Previous:
How To Build a Craftsman-Style Fireplace Mantel
Next:
Modern Mantel Made Well