Better Cabinet Blocking
Plywood and pocket-hole screws make for a clean, sturdy installation.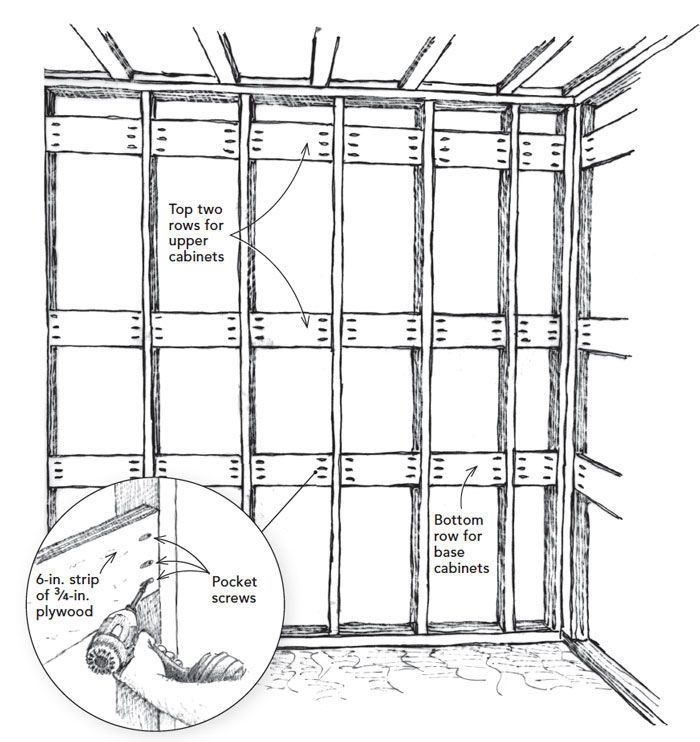 It's always a good idea to have solid blocking behind drywall for fastening upper and lower cabinets. Instead of dimensional lumber, I use scraps of 3⁄4-in. plywood cut into 6-in. strips. The plywood leaves more room for insulation and is less likely to split than solid stock. After cutting the strips to fit snugly between the studs, I use a pocket-hole jig to drill holes in both ends of each strip. I flush the plywood to the face of the studs and secure it with pocket-hole screws. I use two strips behind upper cabinets for fastening each cabinet, top and bottom, and one row at the top of the base cabinets. After the blocking is in place, I install the drywall as normal. This blocking method also works for television mounts and other wall-hung items.
—Keith McNeil, Halifax, N.S., Canada
Edited and Illustrated by Charles Miller
From Fine Homebuilding #280