Podcast Episode 150: Why Do My Windows Sweat in the Winter?
This week the Fine Homebuilding editors discuss winter condensation, straw-bale homes, punky floor joists, rental-property remodels and more.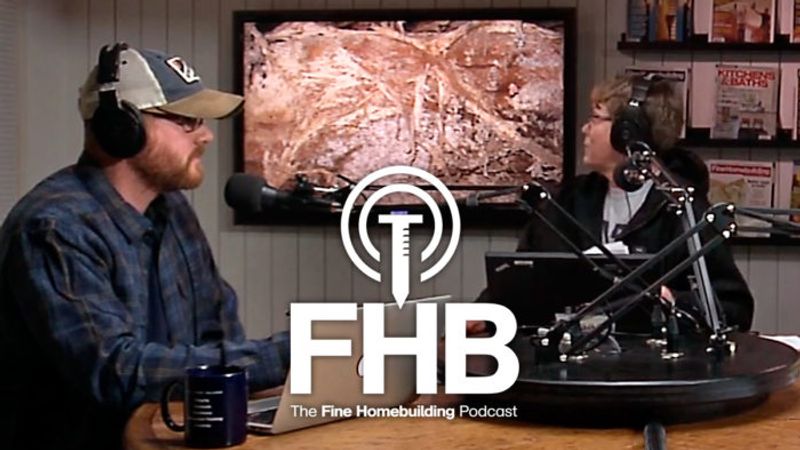 After getting feedback from a few listeners, Patrick, Matt, and Rob find themselves again discussing the pros and cons of whole-house fans and the process of finding a good contractor. They move on to helping some other folks determine how far to go when fixing up a rental house; how to deal with rotted joists in a drafty crawlspace; if wet windows means there is a serious ventilation problem; and what materials make suitable moisture barriers for sills in a straw-bale house.
---
Listener Feedback: Whole-house fans and contractor recommendations
Doug from Colorado writes: I just watched episode 145 and I wanted to comment on 2 related areas. First was the discussion of whole house fans. Before building our Colorado retirement home we lived in Omaha for 40 years in a house built in1910. The house had radiators for heat and no duct work, so central air was not a viable option on a young school teacher's budget. I installed a whole house fan in the ceiling of the upstairs hall. The house had a double gambrel roof line so there were louvers at each gable. It was great when we had cool dry nights (about 4 weeks out of the year), but most of the summer it was too humid. In our new home at 8,000 feet in central Colorado I wish I had installed a whole house fan. Summer days seem to be getting hotter but the nights are still quite cool. I wish I could get rid of the hot air in the house and bring in the cool night air. The humidity is always very low here. (A dew point of 50 is considered very muggy around here.)
Where you live does make a big difference as to best building practice. We don't have much risk of earthquakes or hurricanes and tornados are rare. We do however live with the constant threat of wildfire. We are on rocky soil (rocks and gravel) so soil moisture is not a big issue but at 8,000 feet UV really does a number on vinyl windows.
Randy from Texas writes: As a homeowner, I've had good results getting contractor recommendations from my HVAC guy. I've used his services for at least 15 years. He does good work, and he works with the other building trades, so I trust his recommendations. Also, at my request, he once functioned as a general contractor on a larger project in my 400 square foot garage shop space (it included upgraded electrical, eight 4-foot wraparound  LED ceiling light fixtures, additional wall and ceiling insulation, insulated steel garage door, and installation of a mini-split). I was happy to spend a little more to avoid having to manage and coordinate the different contractors.
Also, I suspect that many contractors would prefer to work with another contractor if possible, instead of directly for the consumer/homeowner.
Related links
---
Editors' project updates
Rob talks about the solar panels that are being installed on his roof. Will they create leaks?
---
Question 1: How airtight do I make my rental property?
Joshua writes: I love the show and have been listening since day 1.  I won't bore you with pleasantries and get straight to the point.  I have a 1930 Charleston single house that has been converted into a duplex, 1 unit upstairs and 1 downstairs.  I am currently gut renovating the upstairs unit and am wondering if you guys would go the extra mile to make this place air tight or if I am just wasting money.  In the interior I have already installed r-15 rock wool between the studs, Tyvek house wrap on all the walls and ceilings and taped at the seams and around the outlets, sill sealer over the studs, then drywall, and 20″ of cellulose in the attic.  I'm going to replace all the siding and windows on the house as well.  It currently has 3 layers of siding.  The original wood siding nailed directly to the studs(no sheathing), then some kind of faux brick panels that may contain asbestos, followed by foam board and vinyl siding.  I was planning on going back with 5/8″ zip sheathing, 1″ comfort board, furring strips, followed by Hardieplank siding.  Am I crazy to spend all this money on a rental property that I will never live in?  Should I just use OSB then Hardieplank and skip all the efficiency measures?  Also, the asbestos is a pain.  Anyway, please steer me in the right direction!  BTW, I have been a home builder/renovation contractor for the last 20 years. Big thanks and keep up the good work!
Related links
---
Question 2: Is wood rot contagious?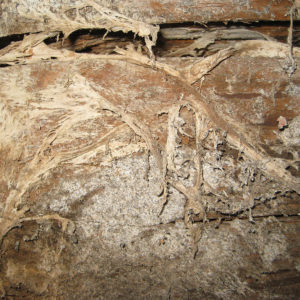 Jeff writes: Love the show, and I'm glad that the Finkster is still around. This might be a trivial question but I am going to ask you anyway because none of the builders here seem to know. Is wood rot contagious?
I have a house that was built in 1902 with Oak floor joist. In the early 1990s, Air conditioning was added, with duct work in the crawl space, but the foundation vents were still open during this time. This combo of cold AC duct work and warm moist air has made a breeding ground for decay. I have some floor joist that I can insert my pocket knife a 1/4 in. in the very bottom of the floor joist. Some floor joist have a little soft, punkiness to the outside of the joist but still have some integrity. Others have a weakened spot in the middle and I am in the process of replacing those joist.
My question is, the joist that have a little exterior soft ness but, still have some integrity, do I need to spray some sort of sealer on these joist to keep these wood, digestives microbes at bay? Or do I not have anything to worry about?
I should note, I have stopped up the foundation vents, placed 6mil plastic on the crawl space floor and up the foundation wall. I am in process of coming up with an idea of insulating this crawl foundation, which should help with the excessive moisture issue.
Another question: If any new wood that touches any of the decaying wood will the rot spread to the new wood? Thanks!
CBD-111. Decay of Wood — 
Canadian Building Digests Originally published March 1969. — M.C. Baker
Wood decaying fungi and all fungus reproduce by spores, which you can think of as seeds except that they are very much smaller and usually produced in much larger numbers. When the spores of fungi fall on a suitable medium under moist conditions they germinate and the  spore wall bursts and tiny tubes, called hyphae grow. The hypha branches and the tiny tubes begin to permeate the wood on which the hyphae are growing. With wood-rotting fungi the hyphae spread through the wood, disintegrating the cell walls and reducing their strength. The web or mat of tissue formed by the branching hyphae is known as the mycelium. It may look like root-like strands or thick sheets.
When fungus has been growing for some time and has built up a sufficient mass of mycelium, it then forms fruit-bodies, in the form of toadstools, fleshy or woody shelves, or encrusting sheets. Their appearance usually indicates a fairly advanced stage of wood decay. The fruiting bodies produce fresh spores to complete the growth cycle.
A square-foot-area of dry-rot fungus fruit-body can produce five million spores per minute over a period of many days. These microscopic dust-like particles are shed in clouds from the mature fruit-body, and being very light can remain suspended in the air and drift for long distances. It is likely that spores of wood-rotting fungi will be present wherever there is wood.
Wood must be 28–30% MC before rot can start; the fungus can stay active at 20% Temperature affects development and spread. Optimum growth occurs at 65 to 95 deg. At 100 most wood rotting fungus dies. You have to break the cycle with dehumidification.
Related links
---
 Question 3: How do I rid my house of excessive moisture?
Jeff writes: Good morning gentlemen. A few weeks back you read a question from a reader regarding window condensation in the colder months. We live in CT and we face the same issue, which is the basis of my question. Our home was built in 1983, is ~2500 sq/ft colonial and does NOT have central air conditioning/force hot air; we have baseboard heat supplied by a gas fired condensing boiler. We have two adults, two older kids (HS & MS) and two dogs living in the house. Since condensation is caused by excess moisture in the home, what can we do to remove the moisture? I've thought of an ERV/HRV but since we don't have ducts, not sure how to proceed. Would two bathroom fans do the trick? Any advice/help would be great.
Thanks
Follow-up questions for Jeff:
Do you currently have bath fans? Are they effective? Do you have a lot of houseplants or a wet basement? How big is your home? What are the quality and vintage of the windows?
26 windows in the house total (3 in the basement) with 12 being new Andersen 400 series windows (we're slowly replacing all the windows) comprised of 10 DH and 2 casements.  The remaining windows are certain teed vinyl replacement windows, which will be replaced over the next two years with Andersen 400 series windows.
The house is a colonial, ~2500 sq/ft with a walk out basement.  Basement is finished, with a drop ceiling and doesn't appear to have a moisture problem – we do run a dehumidifier in the basement during very humid days or when it seems damp.  Front of the house faces north east.  We do not have a lot of house plants but we do have two dogs (labs, one @ 95lbs, one @ 75lbs)  with us.  All bedrooms are upstairs.  Two full bathrooms are upstairs, 1/2 bath on the first floor.  Just the master bathroom has an old bathroom fan we don't use since it needs to be replaced – we haven't replaced it since we don't know who to call/type of trades person to call.  We'll replace it with a Panasonic.
Do you heat domestic hot water with the boiler or do you have a tank? Do you have any other combustion appliances? Does your dryer vent go outside?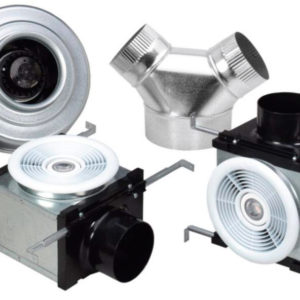 We have a gas fired condensing furnace, which provides heat via baseboard.  The hot water tank is also gas fired and exhausts through the chimney – the h/w tank is NOT an on-demand tank.  Our dryer is electric and vents to the outside.  We do NOT have c/a so there is no duct work in the house.  Attic is truss roof, r-19 insulation but we working on air sealing (this is done) and adding an add'l r-30 (this is not done yet).  This has been happening before we began air sealing the attic.
I should note we tend to see the condensation in the upstairs bedrooms but CAN see it on all windows when we have a lot of people over or are doing an excessive amount of cooking.  We saw this during thanks giving.
Related links
---
Question 4: What is an acceptable vapor retarder under a straw-bale wall?
Anthony writes: Hey guys, I'm designing a straw bale house and it's going to be to code.  According to the "2015 IRC-AS105.6.5 Separation of bales and concrete", there needs to be a sheet or liquid-applied Class II vapor retarder installed between the bales and the concrete foundation I'm designing.  I have 4×4 pressure-treated toe-ups on the vapor retarder which holds up the bales.
My question is related to this vapor retarder.  I found that really the only sheet Class II vapor retarder is tar paper.  The problem with that is that I'm also seeing it could also be a Class III vapor retarder as well.  Am I right to assume that the Class II is a #30 tar paper and Class III is a #15 tar paper?  I'm having a little difficulty finding a manufacturer that states the vapor retarder's perm rating, yet I'm not giving up from looking yet.
So, let's say I do go with tar paper; this leads to another question.  Straw bales typically have steel "imbalers", which I currently have as 1/2″ rebar that is 18″ long and extends 6″ into the foundation and which is placed so that each bale has two.  This means that the tar paper would have to be cut through to allow these imbalers to go into the bales.  How would I go about sealing this joint between the tar paper and the steel to keep the moisture from the foundation from coming through?  Can I cut tar paper accurately enough to allow a 1/2″ hole?  I guess that would depend on how I would patch the hole.  This problem makes me think of using a liquid applied vapor retarder instead; yet, I haven't even tried looking into those yet.
A new technique that I have seen instead of using imbalers is using tons of nails nailed into the toe-ups which would act like Velcro.  Do you guys have any opinions on nails or imbalers?  Apparently the nails are easier to work with than the imbalers.  Still even with the nails, there are anchor bolts going through the toe ups into the foundation which also would need sealing too.
The idea of using a liquid applied vapor retarder also got me thinking of possible off-gassing VOC's from it.  I'm trying to go green here and I really don't want possible off-gassing VOC's either if I can help it.  I would also like the product to be sourced in my state or close to it.
I'm still researching, yet I love to listen to the podcast, so I thought I'd ask you guys a question and see what you guys think.  I've learned a lot already from the podcast, so I'm excited to hear what you guys have to say about my questions.
Related links
---
SPECIAL DEAL!
Fine Homebuilding's Holiday Sale is almost over. Podcast listeners can save 25% in our store on favorite titles like Renovation 4th Edition.
Visit Tauntonstore.com and use code GIFT25 to get the discount.
New gift memberships
We have a new feature in the Fine Homebuilding store­—you can now buy gift memberships to FineHomebuilding.com, giving access to all of our feature articles and how-to videos.
Visit FineHomebuilding.com/membergift for details!
---
This episode of the podcast is brought to you by Danner and SupplyHouse.com
This episode of the Fine Homebuilding Podcast is brought to you by Danner boots. We're not fortune tellers, but when you lace up our new Stronghold work boots, it's easy to see that the future looks strong. We're Danner, and after 85 years of making boots for the unforgiving Pacific Northwest…well, that means our boots come with deep roots. And the new Stronghold work boot does just that. This is what happens when iconic quality runs into modern technology. You get tomorrow's classic today. Get into the Stronghold for strength that starts right from where you stand. Find your local store at Danner.com.
This episode of the Fine Homebuilding Podcast is also brought to you by SupplyHouse.com. When you need plumbing, heating, and HVAC products in your starting lineup, take the field at SupplyHouse.com with easy online ordering. SupplyHouse.com has a stacked team featuring lightning-fast delivery, industry-low prices, and undefeated service. Have a question? Give their friendly support staff a call. If you're a contractor, ask about the exclusive SupplyHouse.com trademaster program for industry professionals. Stop fumbling away your time and money, and take it to the house: SupplyHouse.com.
We hope you will take advantage of a great offer for our podcast listeners: A special 20% off the discounted rate to subscribe to the Fine Homebuilding print magazine. That link goes to finehomebuilding.com/podoffer.
The show is driven by our listeners, so please subscribe and rate us on iTunes or Google Play, and if you have any questions you would like us to dig into for a future show, shoot an email our way: [email protected]. Also, be sure to follow Justin Fink and Fine Homebuilding on Instagram, and "like" the magazine on Facebook. Note that you can watch the show above, or on YouTube at the Fine Homebuilding YouTube Channel.
The Fine Homebuilding Podcast embodies Fine Homebuilding magazine's commitment to the preservation of craftsmanship and the advancement of home performance in residential construction. The show is an informal but vigorous conversation about the techniques and principles that allow listeners to master their design and building challenges.
Other related links