Fine Homebuilding Issue #282 Online Highlights
Long Live Our Buildings; Install Joist Hangers; Podcast: Building Permit? #KCA Trucker Hat; and the FHB Forum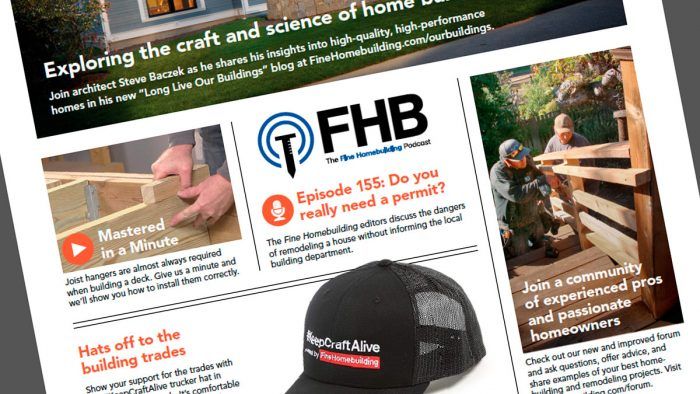 Here are the digital extras from Fine Homebuilding's April/May 2019, Issue #282:
Pressure Washer (coming soon)
On page 8 of Fine Homebuilding issue #282, we featured a number of online extras and urged readers to check them out. Here are links to all of them.
Browse all the content of FHB April/May 2019 issue #282.
The Fine Homebuilding website includes many features that are only available to site members. To fully enjoy all the member features of the site, click here to join.