Call for Entries for the 2nd Annual ProPaint Awards
Submit photos of your work or nominate someone else–$5,000 in prizes from Benjamin Moore is up for grabs.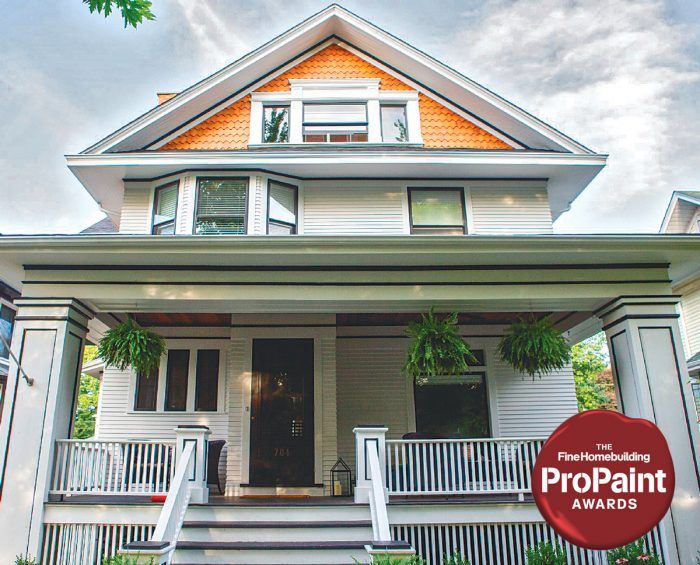 At Fine Homebuilding and Benjamin Moore we know that most exceptional homes aren't crafted by any one person, but we believe that each individual who plays a part in building a beautiful home deserves to be recognized for their contribution.
Enter to win…or nominate someone else who does exceptional work
Submit photos of beautiful projects you've completed, or send us pictures of professional painting projects done by a friend, coworker, or just someone you admire.
---
Awards will be presented in 3 categories
In our second annual Benjamin Moore/Fine Homebuilding ProPaint Awards, we will select three professional painters who exemplify craftsmanship and dedication in their trade, and present them with awards the in the following categories:
The Master Painter Award—recognizing the dedicated painter who has the skill to excel within the most demanding jobs, and who executes his work with the highest level of precision and professionalism.
Best Historic Preservation Award— recognizing the painting contractor who most successfully executed the painting and finishing of a home of historic significance.
Best Transformation Award—recognizing the painting contractor who reimagined the look of an existing home to elevate its character, quality, and beauty.
Thanks to Benjamin Moore, each winner will receive a generous prize package redeemable for Benjamin Moore paints and painting supplies.
---