Tools & Materials
Using Windsor Windows and Doors to Big Effect
Tall windows and a wide multipanel door are defining features.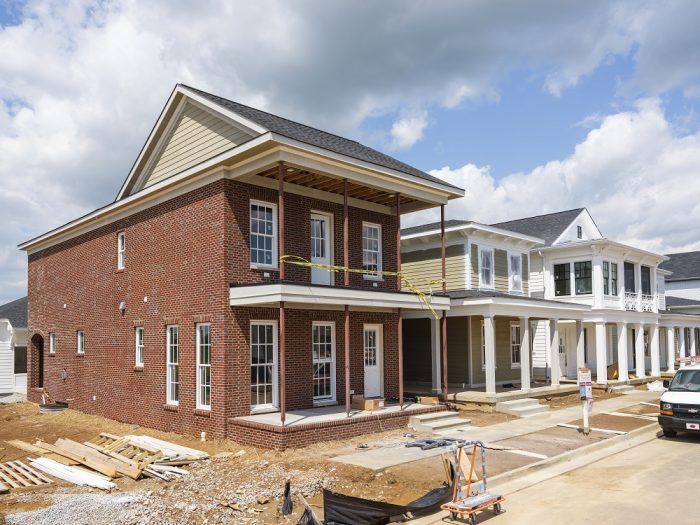 The town architect in Norton Commons has a listed of preapproved products. We like to use products on the list when we can rather than submitting products for review so that we don't lose time bogged down in the approval process. We really like Windsor Windows and Doors, which is one of the approved window products, and we use them consistently on our builds.
Before designing this house, Gretchen and I took trip to New Orleans, and one of the touches that we really liked on the historic homes in that city are the tall windows with sills nearly down at the floor level. Typically these windows look out over front porches on each level of the house. We decided to recreate this look on the front of our house.
Porches are an integral part of the New Urbanism philosophy of creating opportunities for neighbors to interact. With the 8-ft. windows further reinforcing the connection between house and public sidewalks and front porches on the first and second story, the house would fit firmly in both New Urbanism and historical southern architecture. When we get to final finishes, we'll be adding custom, operable shutters to those front windows.
At the rear of the house we're aiming to create a strong indoor/outdoor connection, but in this instance it's centered around privacy. The courtyard between the house and garage is designed as an exterior room that is an extension of the family room. To pull this off, we rely on a 12-ft.-wide, four-panel bifold door that opens onto a deep covered porch.