Podcast 185: Hot Real Estate Market Buying Tips, Low-Cost New Homes, and Grade-Level Decks
This week's installment of the FHB Podcast includes a checklist for home-buying in a hot market and what to do about a deck built directly on grade.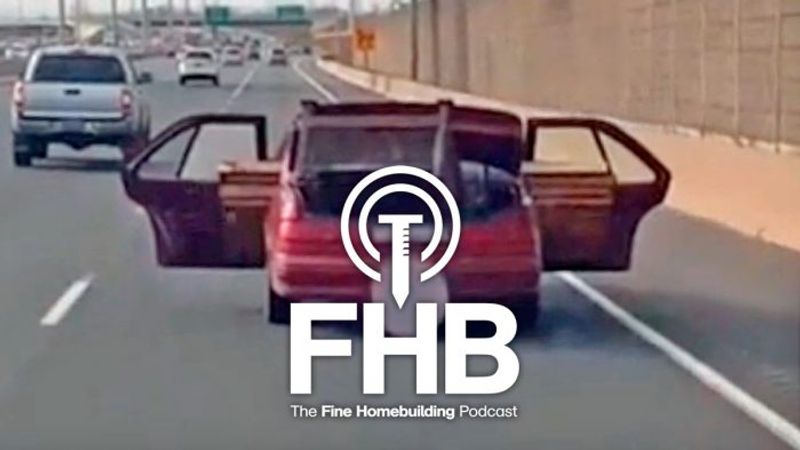 Follow the Fine Homebuilding Podcast on your favorite app. Subscribe now and don't miss an episode:
Listener feedback discusses moss on roofs and keeping the fires burning in an old school house before Matt, Kiley, and Patrick talk about a listener's suggestions for making a deal in a red-hot real estate market like Washington D.C., what's the minimum square foot cost for building a new house, and how best to build a deck that's too low for its own good.
---


Learn more and register for the Fine Homebuilding Summit.
Reader Feedback
Bob from Home Remodeling Pros in Annapolis writes:  Had moss on a roof once and insurance company told me the concern was that the moss roots may penetrate shingles and create a leak. I have no idea what the likelihood of this happening is. Cheers!
Doug writes: I just finished watching the latest podcast. When you got to the discussion of old school houses and speculated whether it was some students job to build the fire I decided to share my mother's experience. She taught country school for a couple of years in the 30's. One year she had her youngest brother as an eighth grade student. Their father made her brother go early to build the fire and help clean. It's something he complained about to his dying day.
---
Editor Projects
Kiley: Mortared wall; field stone excavation; finding a land surveyor; and gearing up to drywall.
​Matt: Update on his garden shed​. Caulking and trim.
Patrick: No-fuss furniture.
---
Question 1: When houses sell quickly, how can new homeowners have enough time to make sure they're buying a good house?
Aaron from Pittsburgh writes: Greetings podcast team, Huge fan of the show, keep up the good work.
I recently got together with some friends from Washington DC, and the real estate market there is crazy. Many houses are on the market for less than a week and if you want to buy you often have to come mortgage pre-approved, offer over the asking price, and forego having your own inspection. Most houses have pre-purchase inspections done, so you get to see the report but not necessarily hire your own inspector.
My question – With such short evaluation windows, what advice would you give people that are buying their first house in this market? To ask another way, are there red flags or obvious things to look for that can hint at the build quality of a house?
Best Regards from The Steel City,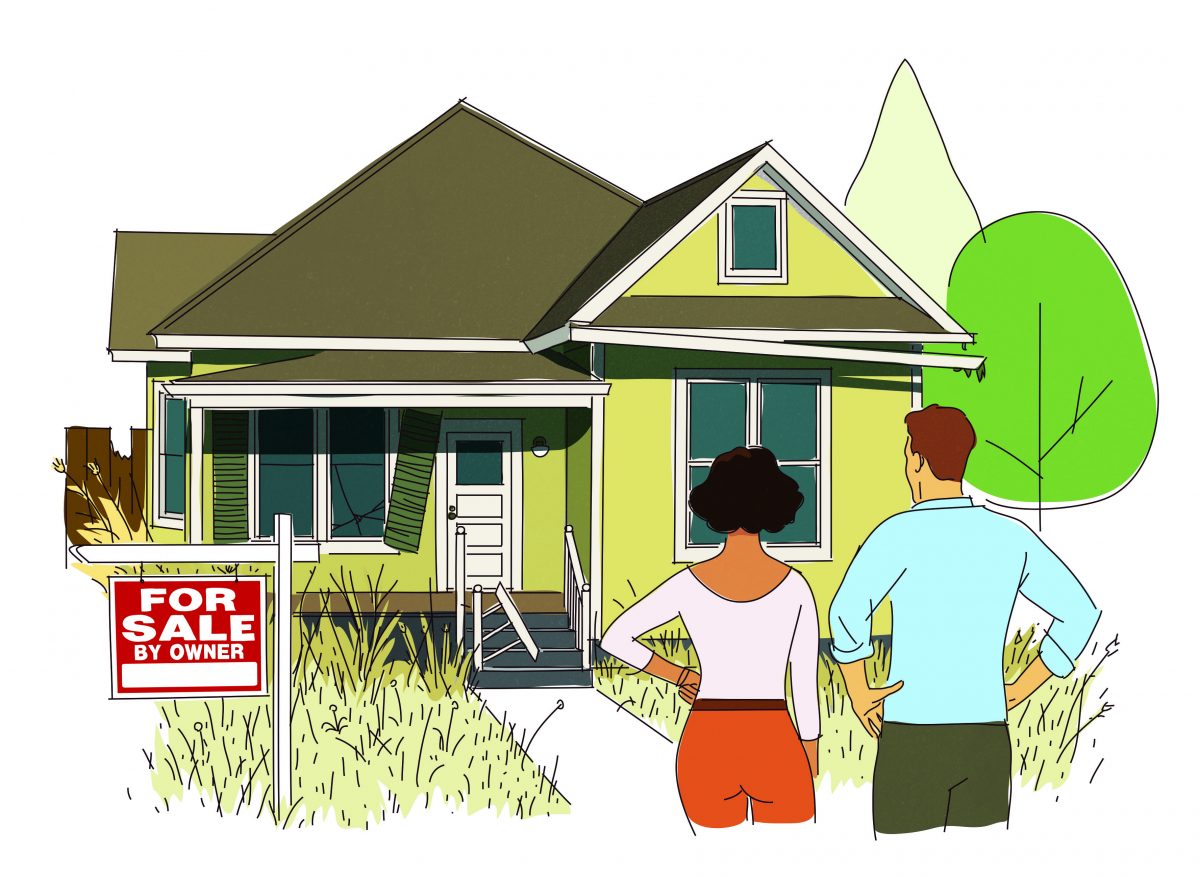 Here are Aaron's 12 tips for buying a house:
Check to see when the house sold last – this can point to a flip, which isn't always bad, but flips tend to use lower quality materials that might not stand up over time
You can get a decent idea if a wall is load bearing or not by going in the basement or attic. If you have grand plans for an open floor plan remodel this info could be critical
In the same vein, while you're in the basement look for the main drain stack. Moving the main stack is rarely easy and often impossible.
Look at the mechanicals – How old is the hot water tank, furnace, etc. Are they direct vent or do they run through a chimney? Is it forced air or hot water heat. If it's forced air does it have AC? If it's hot water heat it'll take more effort to add AC later.
Can you tell how old the roof is? See if this is disclosed on any of the paperwork
Do you see signs of previous damage or repairs? (interior and exterior)
Can you look in the attic? Any obvious water damage? What about added insulation?
Are the windows and doors original and what's the quality? older vinyl windows or hollow core doors might point to overall house quality
Do the windows function? (Are they painted shut, missing hardware, or do they slam closed when you try to leave them open?)
This might be frowned upon, but I'm not shy about pulling up a corner of carpet to see if there are hardwoods. Try a closet first .
Bulkheads (soffits) in kitchens may have duct work or other utility lines in them. Don't always assume you can remove them to install taller upper cabinets.
Bring a flashlight.
Related links:
---
Question 2: How can you build a durable deck at grade level?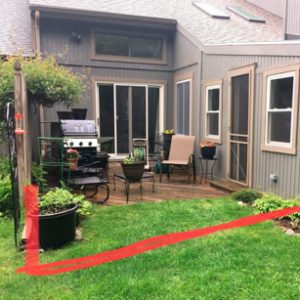 Tony from Upstate, NY writes: A good customer is looking for a quote to replace the deck in this photo. Easy right? Wrong. The deck is at ground level. It has PT decking on top of 16 on-center pressure treated joists. I think the joists are buried in the ground. Surprisingly it's held up pretty decent after 20 or 30 years. This is a townhome, so getting access to the back here for concrete or pavers is out of the budget/question. We don't have the height to come up at all either. And the new deck is going to extend out further to the corner of the house.
I'm thinking of tearing out the old deck, hand digging down a few inches, landscape fabric, tamped crushed stone, 2x sleepers or joists 12 in. on-center topped with composite decking. What would you guys do?
Related Links:
---
Question 3: What is the absolute lowest price per sq. ft. cot of a professionally-built home?
John from Dayton writes: My wife and I are considering building a house for ourselves and our two teenage daughters near Dayton, Ohio. We're curious what is the absolute lowest price per square ft. price we can expect for a professionally-built home?
Andy Grace in Ligonier is currently building a house for a family for about $100 per sq. ft.
Block foundation
I joist floor system
single story 2×6 wall 24 in on-center
4/12 energy-truss trussed roof
site has city water and sewer
Septic system and well are several thousand (minimum) each
From Art Peychev on modest house in Sacramento:
This was a complete interior gut project and cost us about 90k for all materials, trades, and labor–including all the work done to both the exterior and the landscaping, which is incredibly low for California, especially given the amount of custom work put in. However the 90k does not include my contractor fees or my time. We were able to save a lot of money by doing most of the work in-house without hiring subs. I'm a carpenter, so I did most of the finish work and all the custom built wood elements. I also did the kitchen backsplash tile, which by the way was my first time ever doing tile. 
A lot of the work that was included in the 90k is hidden behind drywall or not seen in the pictures. New HVAC system, new insulation, new plumbing, new electrical, framing/layout reconfiguration, demolition, backyard deck, front and back landscaping, fences, windows, etc.
Since this was a house flip, I had a partnership type deal with Stephen Riggs, the investor that provided and funded the project. My profit came from the profit margin that was split between Stephen and I after the property had sold.
Related links:
---
Question 4: Can you help us find a contractor who can help our class build a tiny home?
Mike from IL writes: Love the podcast. I am a "Geometry in Construction" teacher at Hoffman Estates High School located in Hoffman Estates IL. We are a surrounding suburb of Chicago. We currently have two sections of the class running with approximately 50 total students. I always read and hear about the huge labor shortage for the trades in IL but many companies or contractors do not know about the good things we are doing at our school to encourage construction. I have two questions for you. What are some ways that I could reach out to companies or contractors to talk about our program? Also, I am looking to partner with a company to build and auction off some kind of structure or "Tiny Home" to help build funding and support for our program. Do you know any companies or contractors that would like to create a partnership with our program?
I look forward to hearing from you.
Related links:
​
---
End Note: Wild West of Plumbing and Hauling Lumber: The Wrong Way!
From MSN.com: Aspiring professional plumbers in Texas may soon no longer need to pass exams before entering the trade, or adhere to regulations, after lawmakers failed to extend the life of the state agency which oversees plumbers and the state plumbing code is due to expire on September 1.
Texas State Board of Plumbing Examiners, the agency that regulates and licenses plumbers, was due for a so-called sunset process; a legislative review in which lawmakers decide on whether to continue running such state entities.
During the review, lawmakers twice failed to agree on a bill which would have allowed the agency to continue running, as reported by The Texas Tribune. The Senate Bill 621 sought to reassign the roles and responsibilities of the agency to the Texas Department of Licensing and Regulation, a larger agency that also oversees dozens of professions.
Roger Wakefield, master plumber and owner of Texas Green Plumbing in Richardson, said the industry is now essentially "completely unregulated" and could result in a surge of unqualified workers.
"We're going to put the safety of the homeowners and the public of Texas in jeopardy," Wakefield told the Tribune. "Plumbers install medical gas, they install the potable drinking water that we have every day. If they're not doing it right, people's safety is at risk."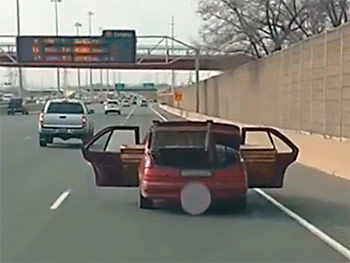 Related links:
---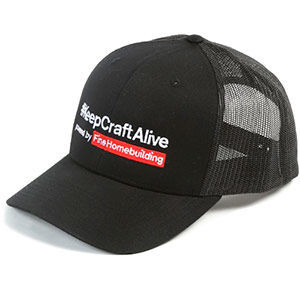 #KeepCraftAlive

Support the trades!
Buy a #KeepCraftAlive hat or t-shirt!
---
We hope you will take advantage of a great offer for our podcast listeners: A special 20% off the discounted rate to subscribe to the Fine Homebuilding print magazine. That link goes to finehomebuilding.com/podoffer.
The show is driven by our listeners, so please subscribe and rate us on iTunes or Google Play, and if you have any questions you would like us to dig into for a future show, shoot an email our way: [email protected]. Also, be sure to follow Justin Fink and Fine Homebuilding on Instagram, and "like" the magazine on Facebook. Note that you can watch the show above, or on YouTube at the Fine Homebuilding YouTube Channel.
The Fine Homebuilding Podcast embodies Fine Homebuilding magazine's commitment to the preservation of craftsmanship and the advancement of home performance in residential construction. The show is an informal but vigorous conversation about the techniques and principles that allow listeners to master their design and building challenges.
Other related links