Stainless-Steel Shower Shelves
Schluter Systems sleek metal shower shelves come in a variety of shapes and styles to fit any tile shower enclosure.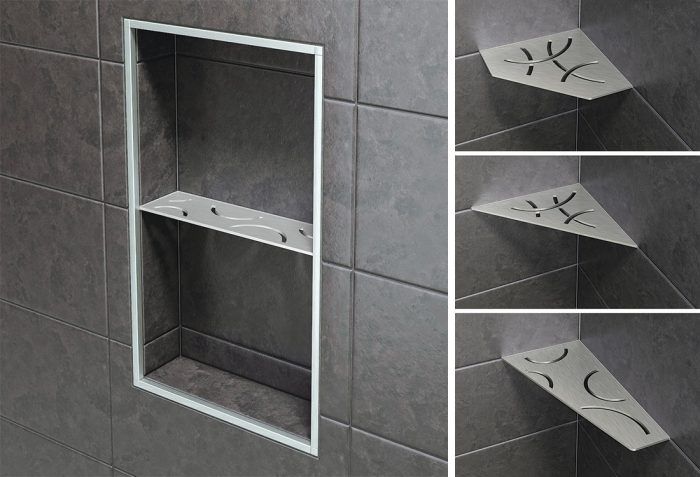 When building out custom-tiled showers and tub surrounds, the installer typically fabricates a shelf from a piece of tile or solid-surface material that matches or complements the rest of the tilework. Schluter is now offering their own solution, in the typical sleek and modern aesthetic they have established as their niche. Available in five different shapes and sizes with a variety of patterns that double as a means for draining water, each stainless-steel shelf is just 5/32 in. thick, allowing the installer to integrate the shelf into a grout joint without notching above or below it. Those already familiar with Schluter products will recognize the method of attachment—a pair of trapezoid-perforated anchoring legs, which are set in mortar and tiled over. Prices vary by size and shape, but start around $70.
—J.F.
From Fine Homebuilding #287