Adding a Steam Shower Wellness Experience to Any Home
In this presentation, MrSteam's Martha Orellana and residential designer Angela Poirrier share tips for steam shower design, installation, and enjoyment.
Sponsored by MrSteam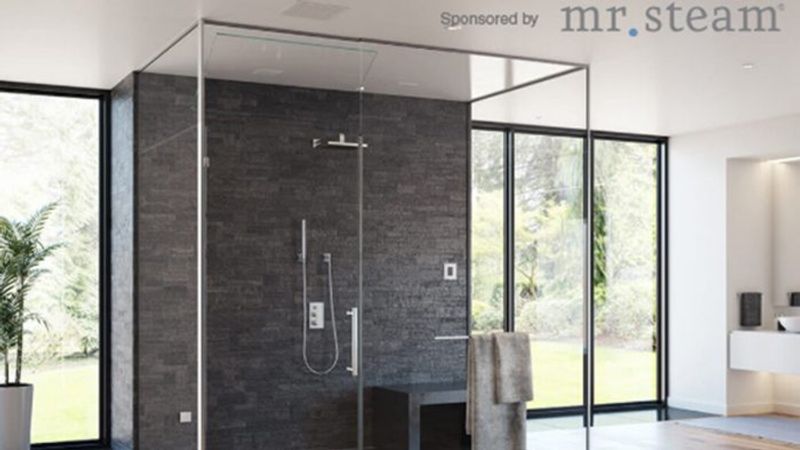 Steam showers are more popular than ever for both renovations and new home builds. They're proven to improve sleep, respiratory wellness, and physical and mental wellbeing–along with adding value to a home. Many consider installing a steam shower a difficult and time-consuming task, but that's not the case.
This demonstration provided guidance on the different systems, controls, and finishes available to complement any bathroom design. The presenters tackled installation questions, troubleshot maintenance needs, and showed first-hand how simple it is to add the benefits of steam to any home.
In this demonstration we: 
Walked through a recent MrSteam shower installation and talk about specific project considerations
Answered commonly asked installation and maintenance questions
Discussed design considerations for a variety of bathrooms
Learned about the health and wellness benefits of adding steam to everyday life
Steam shower design and installation resources:

PRESENTERS:
Martha Orellana
VP of Sales and Marketing, MrSteamMartha Orellana is responsible for managing the company's sales force in the Western United States, Mexico and Canada, all while introducing the world to the "Feel Good" benefits of steam.In an effort to increase the popularity of steam shower specification, she led the creation of four CEU courses and pioneered a virtual spa tool to simplify the steam generator sizing process. She was recognized in 2014 by Contractor Magazine as one of the most influential women in the industry, and was named 2015 Manufacturing Professional of the Year by the Decorative Plumbing & Hardware Association.
Angela Simoneaux Poirrier
Acadian House designer/ownerKitchen and bath design isn't just Angela's passion, it's her birthright. She grew up in the design business her parents created and knew there was nothing else she wanted to do. Since achieving her degree in Interior Design from McNeese State University, she has worked tirelessly to remain at the top of her industry, earning distinctions such as:

40 under 40 by Pro Remodeler Magazine
40 under 40 by the Baton Rouge Business Report
Outstanding Contribution Award from CRBA
Best Over All Company Award from Action Coach
GuildMaster Awards- Customer Satisfaction + Best Design-Build Firm