Focused Face-Lift
Removing the mansard roof and exposing the original structure beneath brought new life to this waterfront home.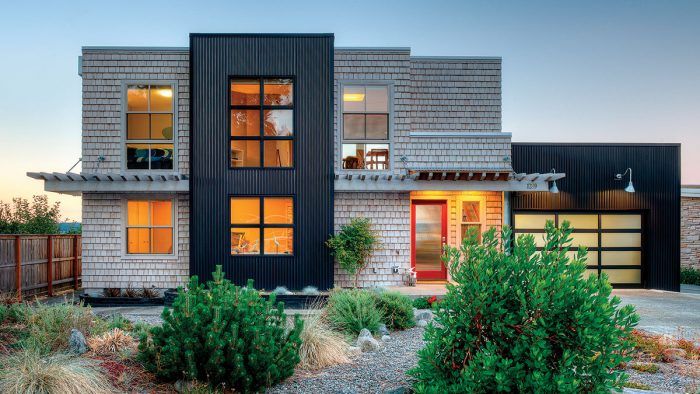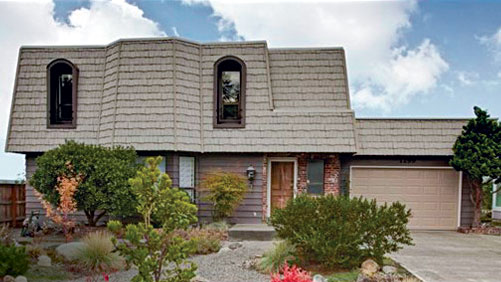 For years, the home occupying this lot was thought to be the island's ugliest. Built in the 1970s, the pseudo French provincial–style house—complete with faux mansard roof—was an eyesore but structurally sound, and it had a desirable floor plan. As a result, Designs Northwest Architects opted to rework only the exterior; any interior alterations would be minor and strictly cosmetic. The biggest undertaking was removing the mansard to expose the original structure with its flat roof. The team also removed a chamfered bay window, adding a new squared-off bay clad in corrugated metal. On the side of the house facing the water, small windows were replaced with a double-height glazing system. Aside from these major changes, cedar shingles replaced the vinyl siding, the garage was re-clad and outfitted with new aluminum overhead doors, and an arbor-inspired detail was added to give depth to the front facade. Inside, the formerly dark beams were lightened to give them a driftwood appearance; and the removal of shag carpeting from the stair exposed the wood treads, which were complemented with a steel-cable rail for a more contemporary feel.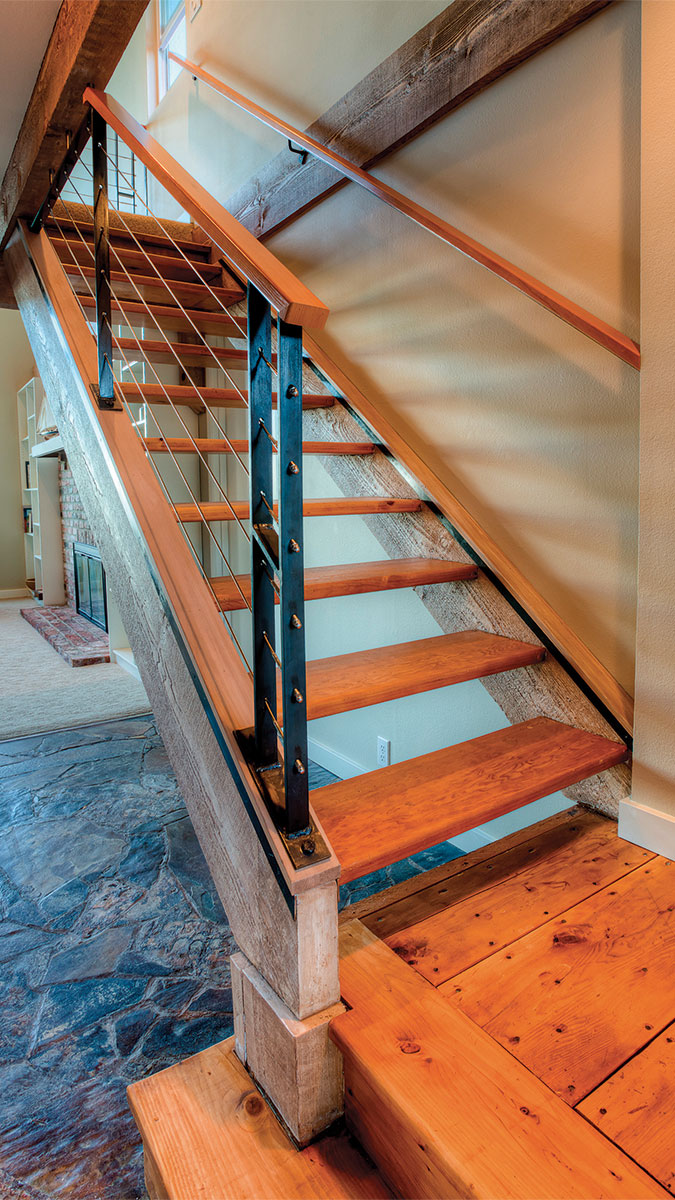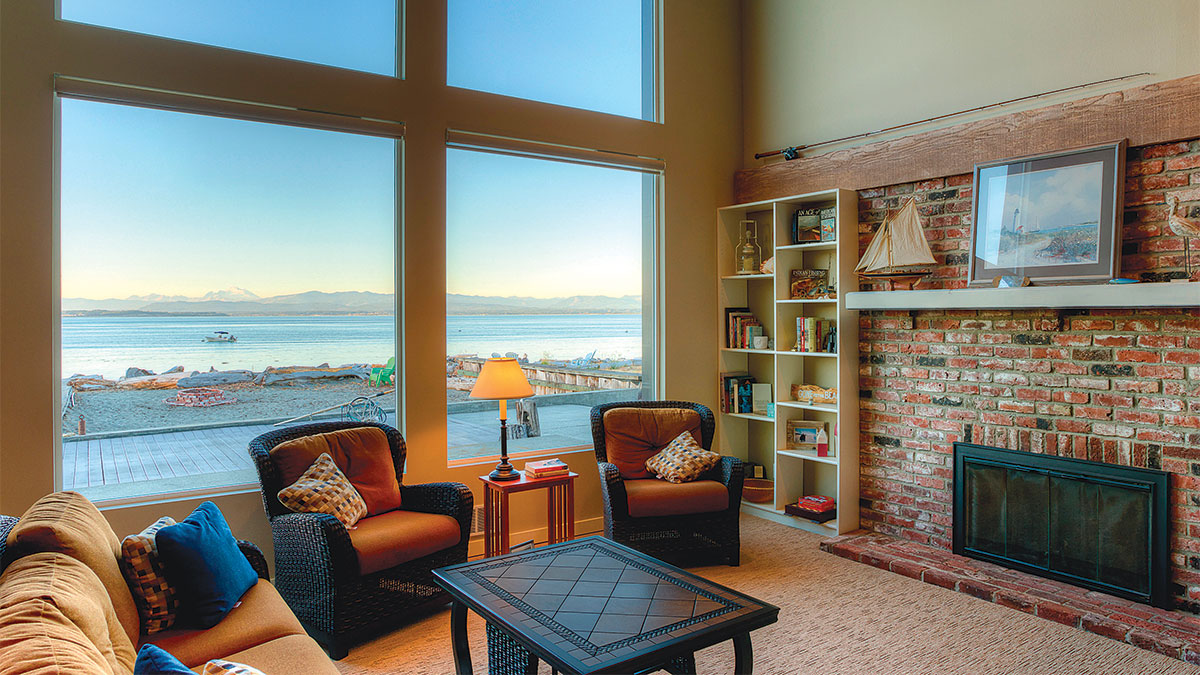 Designer Designs Northwest Architects, designsnw.com
Builder Impel Construction, impelconstruction.com
Location Camano Island, Wash.
Photos Lucas Henning, courtesy of Designs Northwest Architects
From Fine Homebuilding #289
More Houses by Design:
Right Windows for the Perfect Wall – A cost-effective, alternative installation for a house with exterior insulation.
Eichler Revised – With low-slung roofs and strong horizontal lines, this new build embodies the renowned midcentury-modern style.
Posts and Beams Revised – Non-structural beams help a new kitchen match the aesthetic of this post-and-beam home.