2020 Fine Homebuilding House Remodel Coming Soon!
Remaking a nearly century-old house to achieve net-zero energy and create an open floor plan for gathering with friends and family.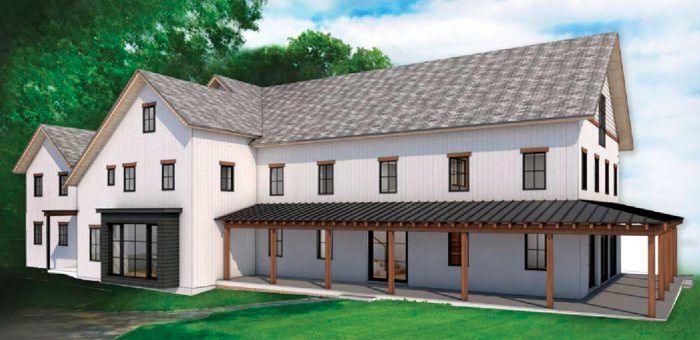 The 2020 Fine Homebuilding House is a spacious 80-year-old home located in Greenwich, Conn. For the first time, we've chosen a remodeling project for the FHB House rather than a new home. We thought profiling a remodel would be a good idea for two reasons. First, remodelers face a unique challenge that you don't see in new construction—namely, it's not until the contractor pulls the drywall off the ceilings and walls that the path forward can truly be determined, despite all of the time that architects and engineers spend on the plans prior to breaking ground. Second, if the construction industry is going to meaningfully reduce the amount of energy the built environment consumes each year, we must tackle the energy performance of our existing housing stock.
The Fine Homebuilding editors believe this house has important lessons to offer on both of these fronts. The existing home was built in the early decades of the 20th century and was remodeled with an addition about 20 years ago. Transforming the layout and look of this traditionally styled, shingled house to a modern home with a much more open floor plan and a Scandinavian-inspired aesthetic will provide design insights as well as lessons about framing, trim, and plumbing. Because the new homeowners have placed a priority on turning the house into a high-performance home, we'll also get to see how the team tackles air-sealing, insulation, and mechanical systems to reach net-zero energy with Passive House performance.
Also changing this year will be our coverage of the house. In lieu of the handful of feature articles we've done for past homes, we're bringing you bi-weekly video updates from the job site, hosted by editorial director Justin Fink, plus regular online articles documenting the progress. In these videos and blog posts you'll meet and hear from the architect, Elizabeth DiSalvo, founder and principal of Trillium Architects, based in Ridgefield, Conn., and from Albert Jensen-Moulton, project manager at BPC Green Builders from Wilton, Conn.
Stay tuned for the 2020 FHB House Remodel…